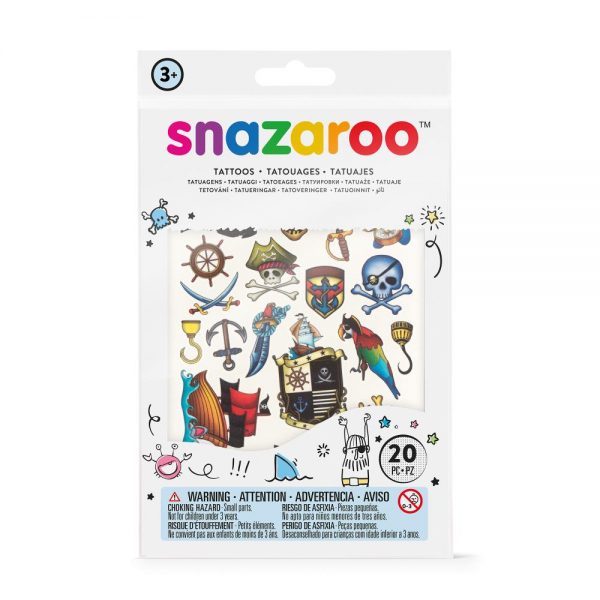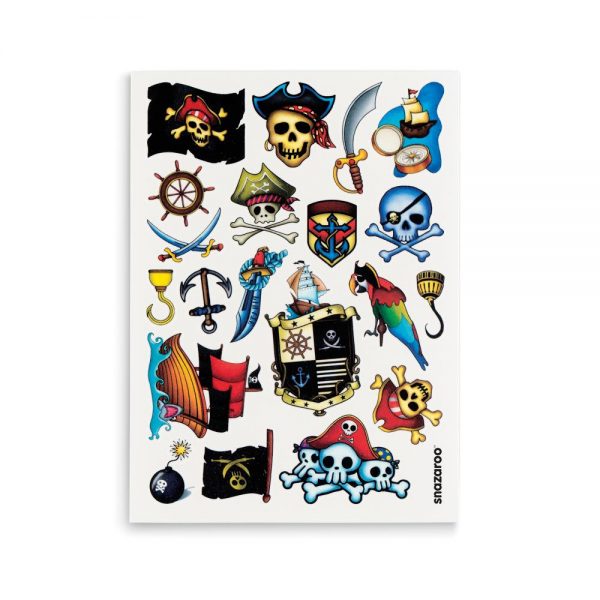 Adventure Temporary Tattoos - Set of 20
£

3.95
Out of stock
Shiver me timbers! Little buccaneers will love these temporary pirate tattoos. There are 20 assorted designs, which include boats, swords and skull and cross bones. All you need to apply them is a little water, so kids can even do it themselves! Perfect for parties, sleepovers or every day play!
sku: 766416083135
Position it on your child's skin, dab a damp cloth on the back and wait for 60 seconds. Peel back the paper and admire your design! It can be washed off with soap and water at the end of playtime
Warning: not suitable for children under 3 years. Avoid contact with eyes and lips
Free standard delivery on all UK mainland orders - orders to countries outside of the UK may be subject to additional import/customs (vat) charges. Find out more about delivery options outside of the UK and to the UK by visiting the Delivery Information page.
There are no reviews yet. Be the first to review this product.
YOU MAY ALSO LIKE