CROWN
Get your little royals ready for the Kings Coronation with this super simple 3-step Crown face paint guide!
Using a brush, take bright yellow and paint two arches over the eyebrows. Then paint three arches above the first.
Using a brush, paint three circles using bright yellow on top of each arch. Fill in the outer circles with bright pink, and the inner circle with sky blue. Add a swirl to the ends of the bottom arches using bright yellow.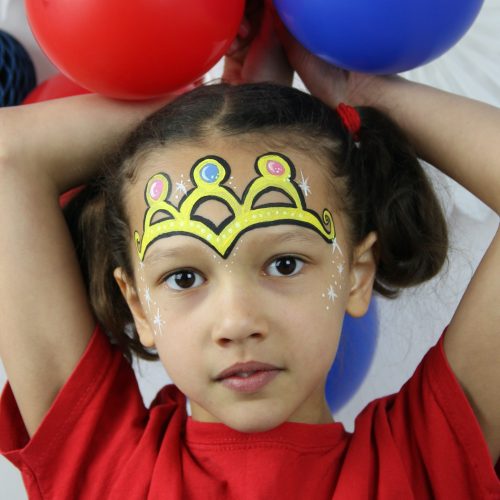 Finally, outline the outside of the facepaint with black. Add stars and dots with a fine brush and white paint.