Cool and Creepy Homemade Skeleton Costume!
Get ready to steal the show with an eerie yet eye-catching look that's sure to turn heads and send shivers down some spines. Easy to make and guaranteed to be comfortable all night long for hassle-free trick or treating!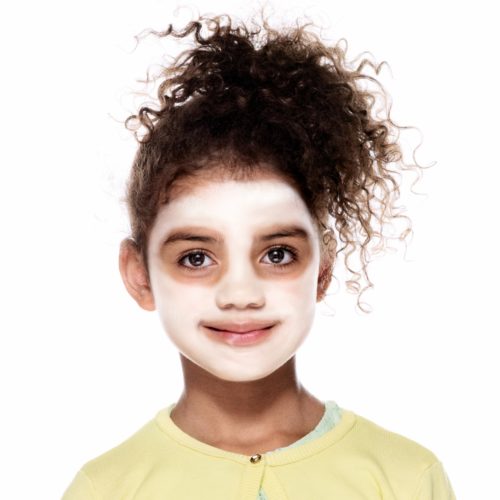 With white paint and a slightly wet sponge, paint the whole face white leaving space around the eyes.
With a brush and orange paint, add circles around the eyes.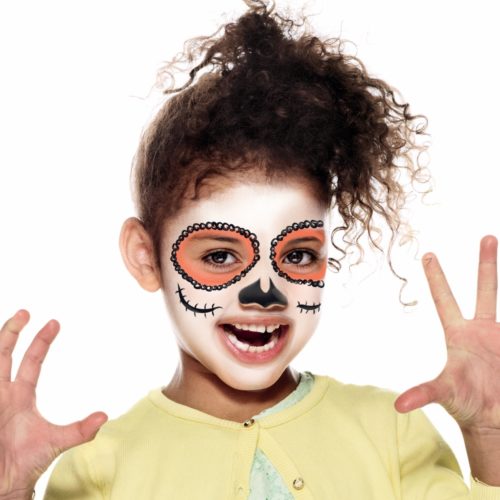 With a small brush draw small circles around the eyes and around the orange circles. As well as small circles in the shape of a semi-circle on the cheek, add some lines to create a scar. Colour in the top of the nose with black paint and a small brush, ending in two peaks at the top. Leave a small space open between the two peaks on the nose.
Made from an old t-shirt, this comfortable costume guarantees a bone-rattling experience without tears or tantrums - and it's super simple to make! Whether you're haunting the neighborhood for treats or celebrating Halloween at home, this easy Skeleton Costume will keep your little ones looking spooky and stylish all night. So what are you waiting for? Embrace the eerie and unleash your creative talents today! The night of frights awaits!
WHAT YOU WILL NEED
Old black t-shirt
White t-shirt
Paper
Pen
Chalk
Scissors