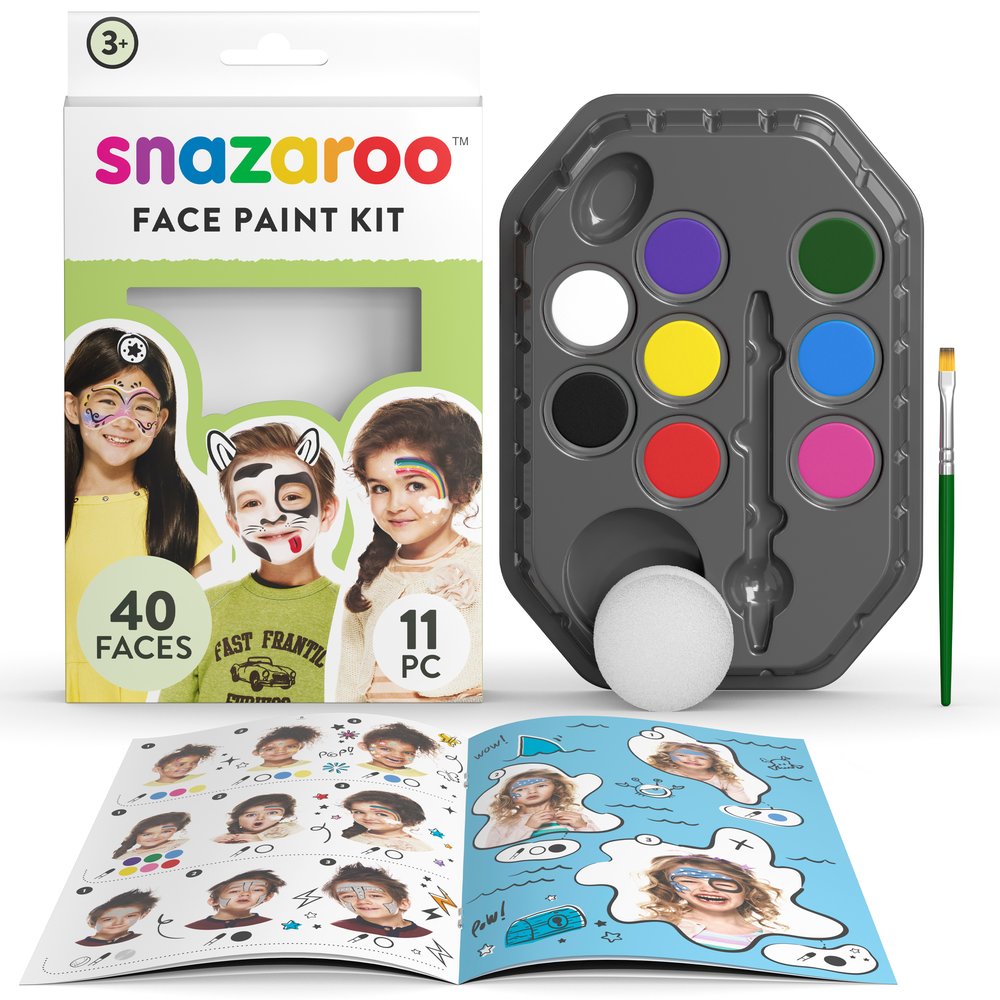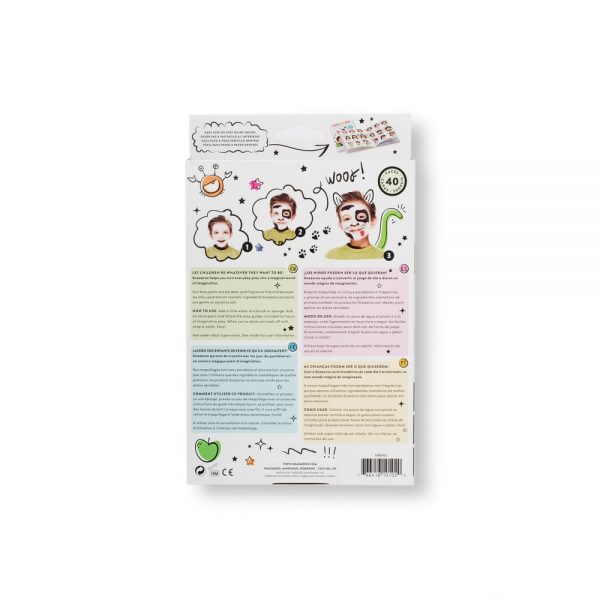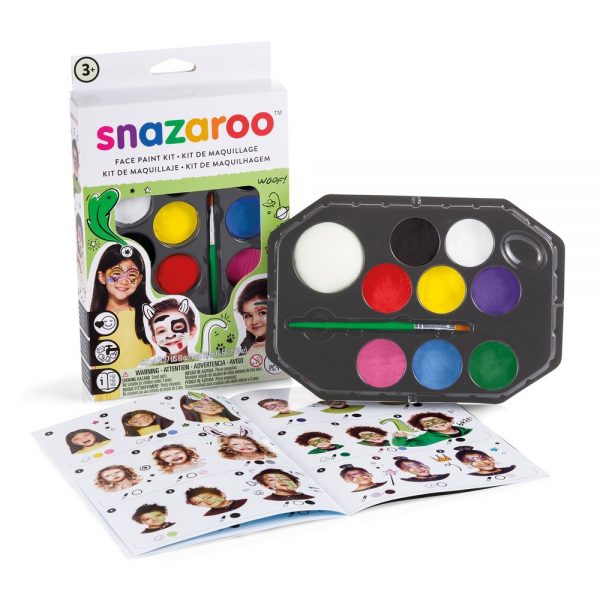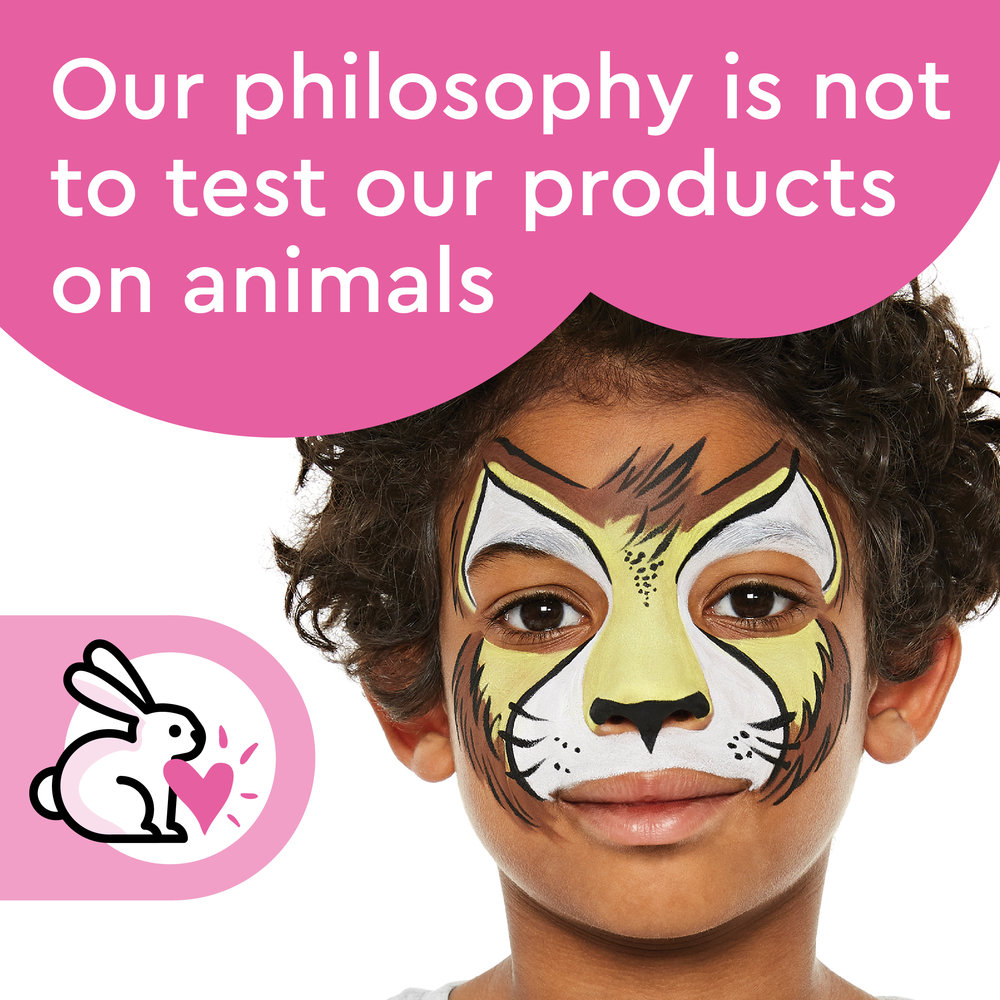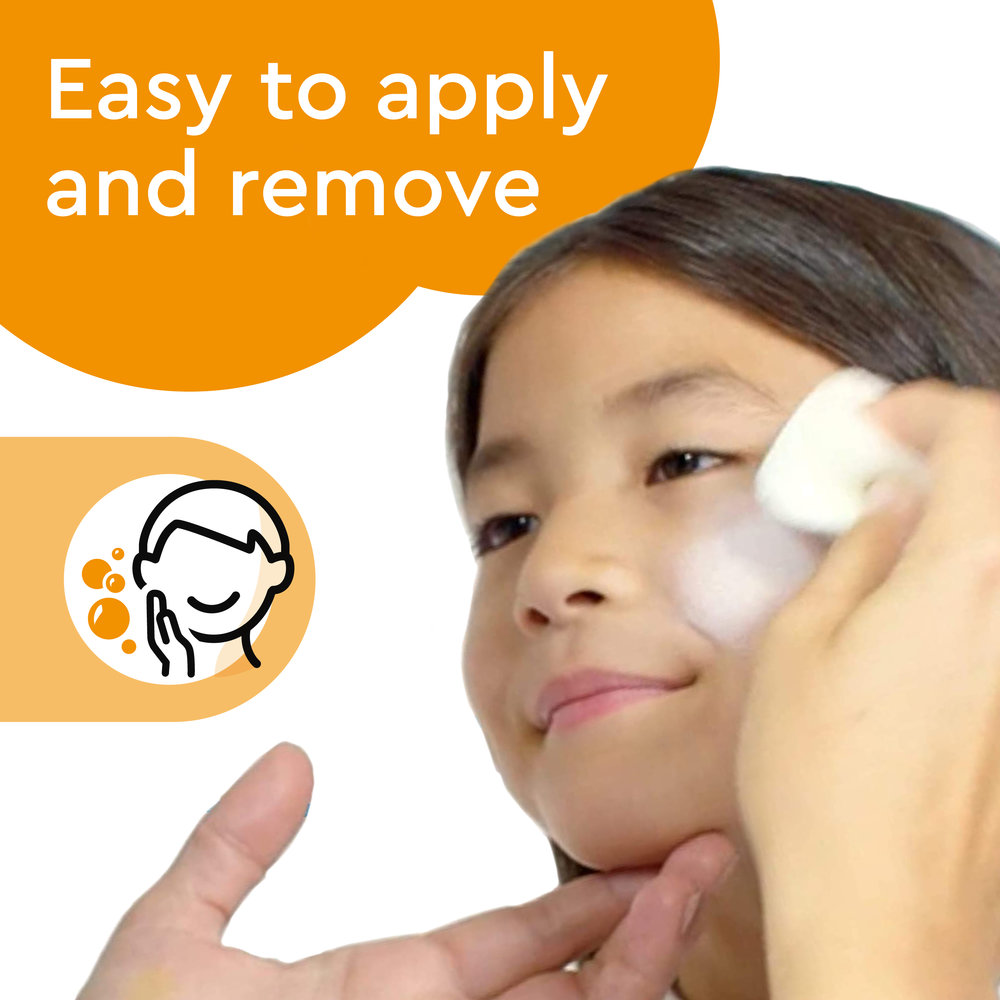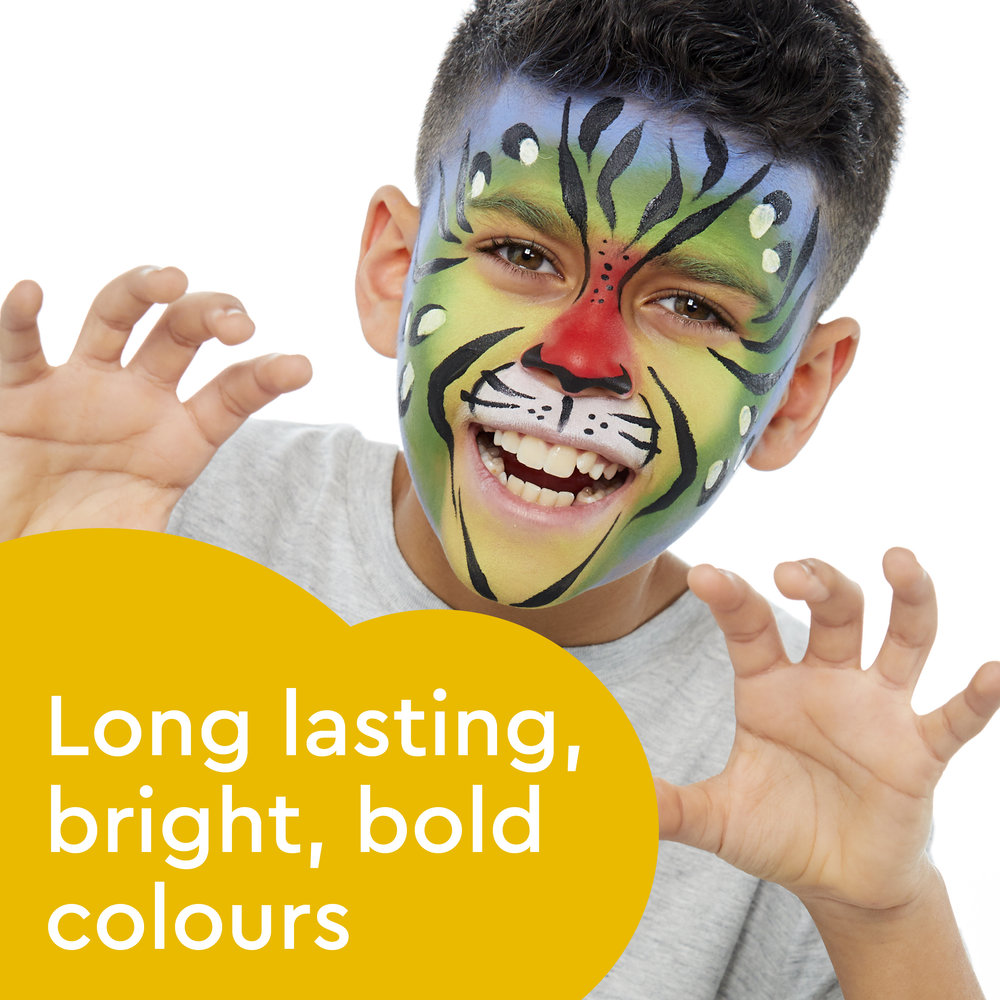 Cruelty
Free
Easy to
clean off!
Fragrance
Free
Made in
the UK
Suitable for
Sensitive Skin!
Rainbow Face Paint Kit
$

19.69
Out of stock
This face painting kit is great for any occasion, making up to 50 full faces. It features a range of 8 colours as well as a brush, 2 sponges and step by step guide to help you create animal, pirate, princess designs and more!
Contents
Contains 8x2ml White, Black, Bright Red, Bright Yellow, Sky Blue, Grass Green, Purple, Bright Pink as well as a brush, sponge and step by step guide.
sku: 766416101471
Cruelty
Free
Easy to
clean off!
Fragrance
Free
Made in
the UK
Suitable for
Sensitive Skin!
Add a little water to a brush or sponge, dab on some paint and follow the easy guides included for hours of imaginative play. When you're done just wash off with soap & water. Easy!
Safety Information: Use under Adult Supervision. Warning: not suitable for children under 3 years.For External use only. Keep away from sunlight. Store in the original packaging, clean and dry with the lid on. Do not apply on broken or inflammed skin. Avoid contact with eyes and lips.A patch test is recommended, apply to inner elbow, if an allergic reaction occurs within 1 hour, do not use. Wash off with soap and water. Retain Instructions.
You can download a copy of our safety data sheet by clicking here.
Orders are shipped via UPS within 48 business hours of receipt. Orders delivered via Standard UPS Ground typically arrive 3 - 10 business days after shipping from our warehouse in New Jersey. Find out more about your delivery options.
There are no reviews yet. Be the first to review this product.
YOU MAY ALSO LIKE