EVIL GLITTER FAIRY
Looking for something whimsical yet spooky? This Evil Glitter Fairy face paint look by @brookellismakeup will have you fluttering your wings and sprinkling sparkles everywhere you go!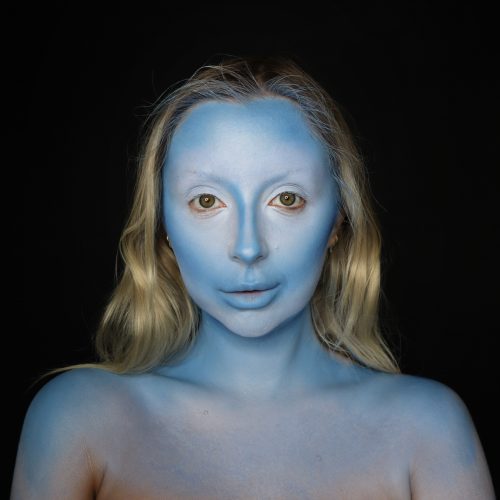 Start this look by applying white as a base before covering it with a layer of sky blue. Then use dark blue to contour your face.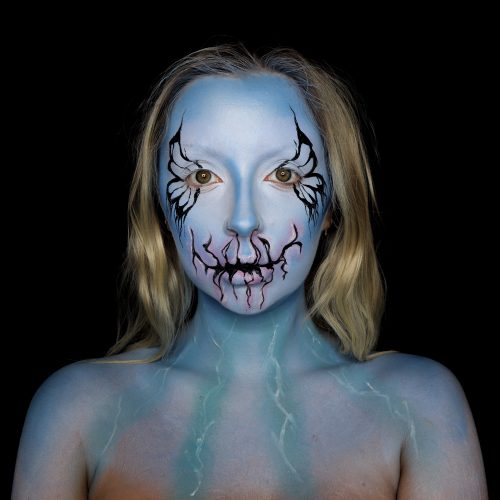 Next, use black to create fairy wings near the eyes and the details around the mouth. Add some bright pink around the mouth and sea blue on the chest.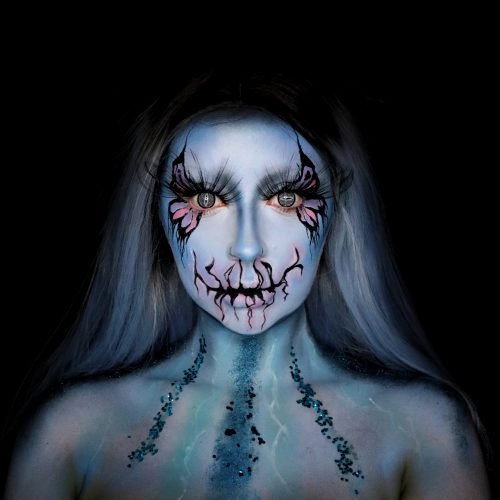 To add more colour, use lilac and bright pink on the fairy wings. To complete this look use some Glitter Fixer Gel and Chunky Ocean Blue, Fine Ocean Blue, Fine Sky Blue and Chunky Sky Blue Glitter on the chest. As well as adding some Chunky Violet to the wings.