MERMAID
Splish splash! Dive in and discover a magical underwater universe with this iridescent mermaid three step face paint tutorial.
VIDEO GUIDE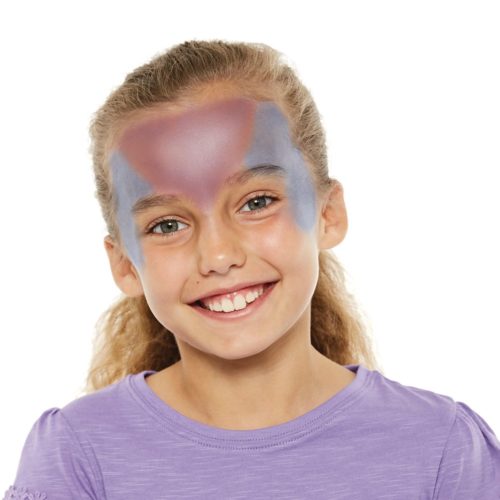 Sponge sparkle blue around each side of the face, from forehead to tops of cheeks then sponge sparkle lilac down the middle of the head to the bridge of the nose.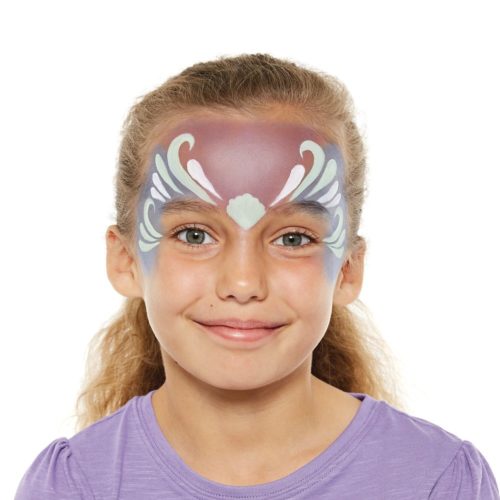 With a round brush paint a small shell shape in the center of the forehead using pale green. With the same colour paint swirls on either side, add tear drops from the corner leaving space in between to add the white tear drops.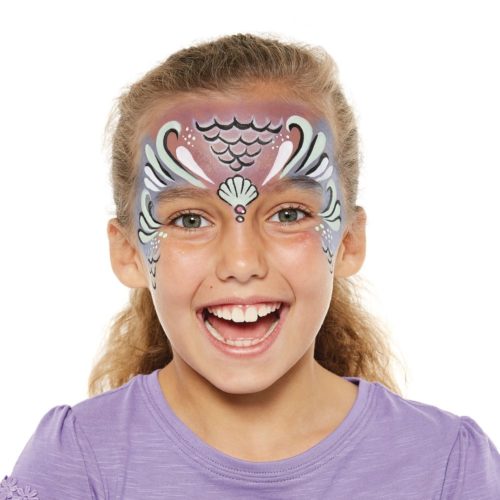 Finally, add silver scales to the forehead and cheeks. Then paint fuchsia pink circles at the bottom of the shell. Create the final detail in black and highlight in white and pale green. And for even more fun, recreate a Mermaid on the arm using a stencil.