SUGAR SKULL
Welcome to the Mexican Day of the Dead with this spooky skull design. Our simple three step tutorial gets them ready to ghoul it up any day of the week!
VIDEO GUIDE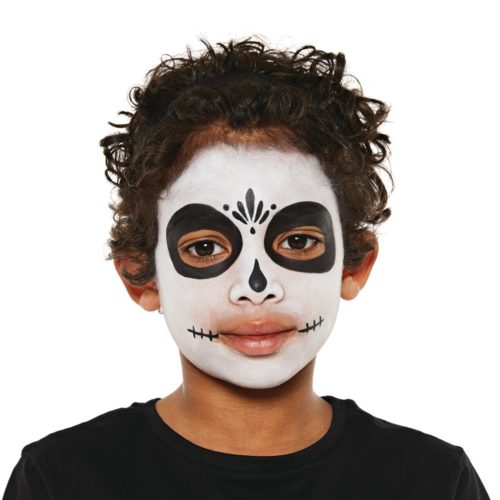 Sponge white over the entire face. Paint thick black circles around the eyes and add a black diamond on the end of the nose. In the middle of the forehead, paint in the black flourish. Then create the 'stitch' mouth design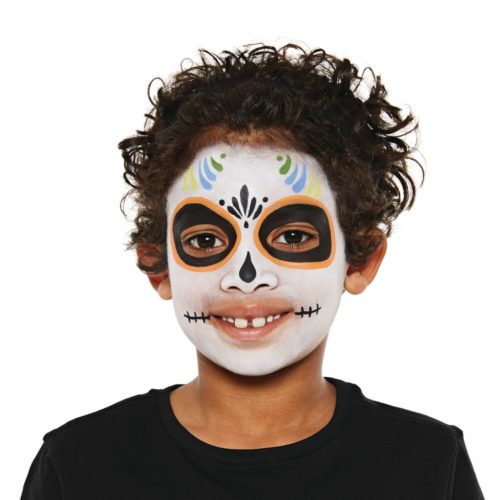 Add sky blue, bright yellow and grass green tear drops and dots to the sides of the forehead. Outline the eyes in orange.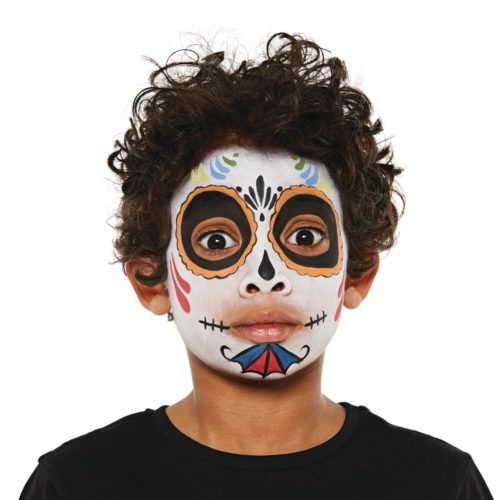 Add bright red teardrops to the cheeks. Create a bright red and royal blue cobweb design to the chin. Finally, with a fine brush, outline the eyes with black and complete the chin design.