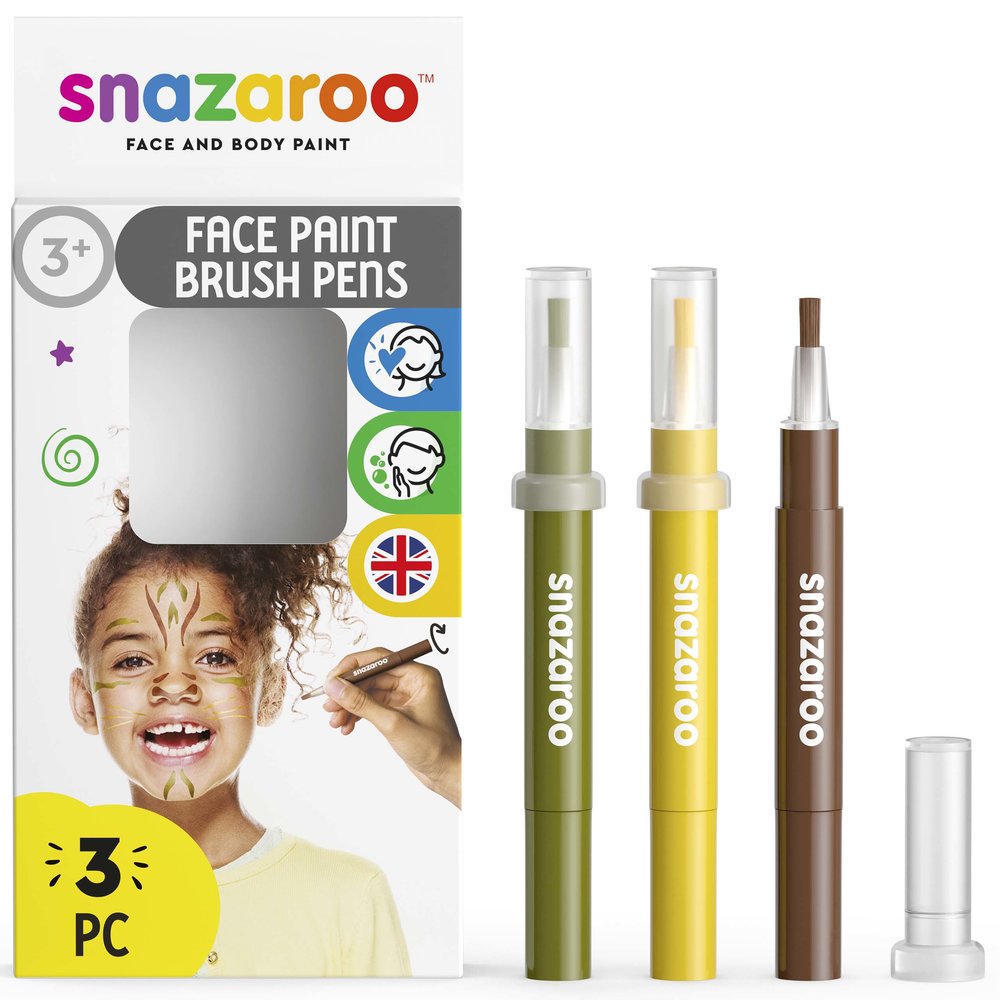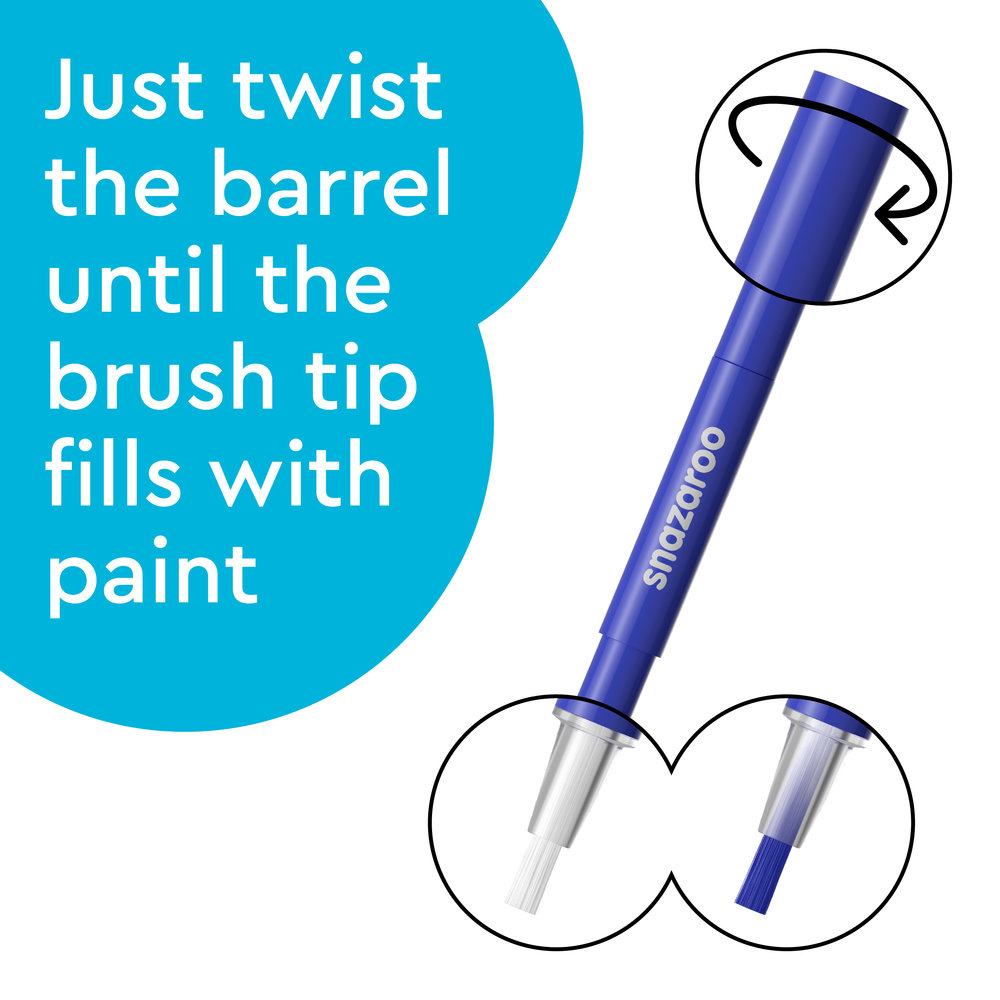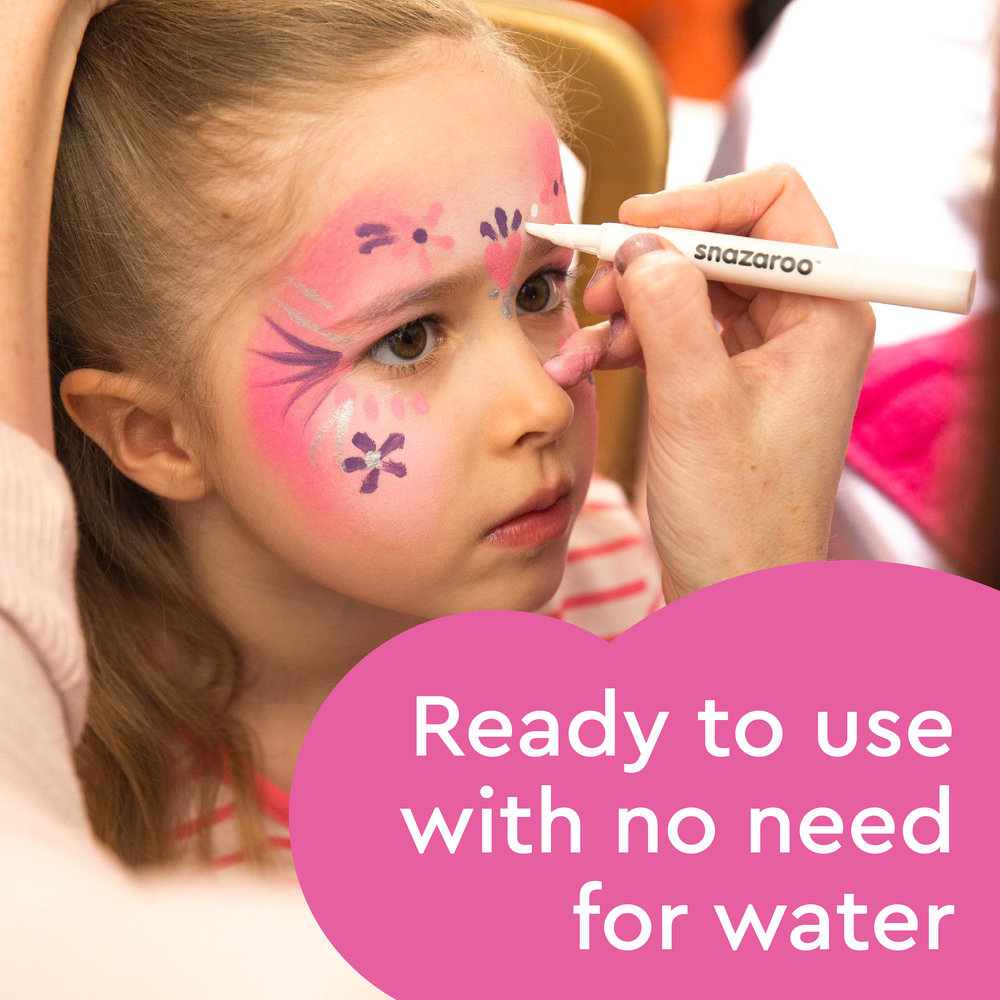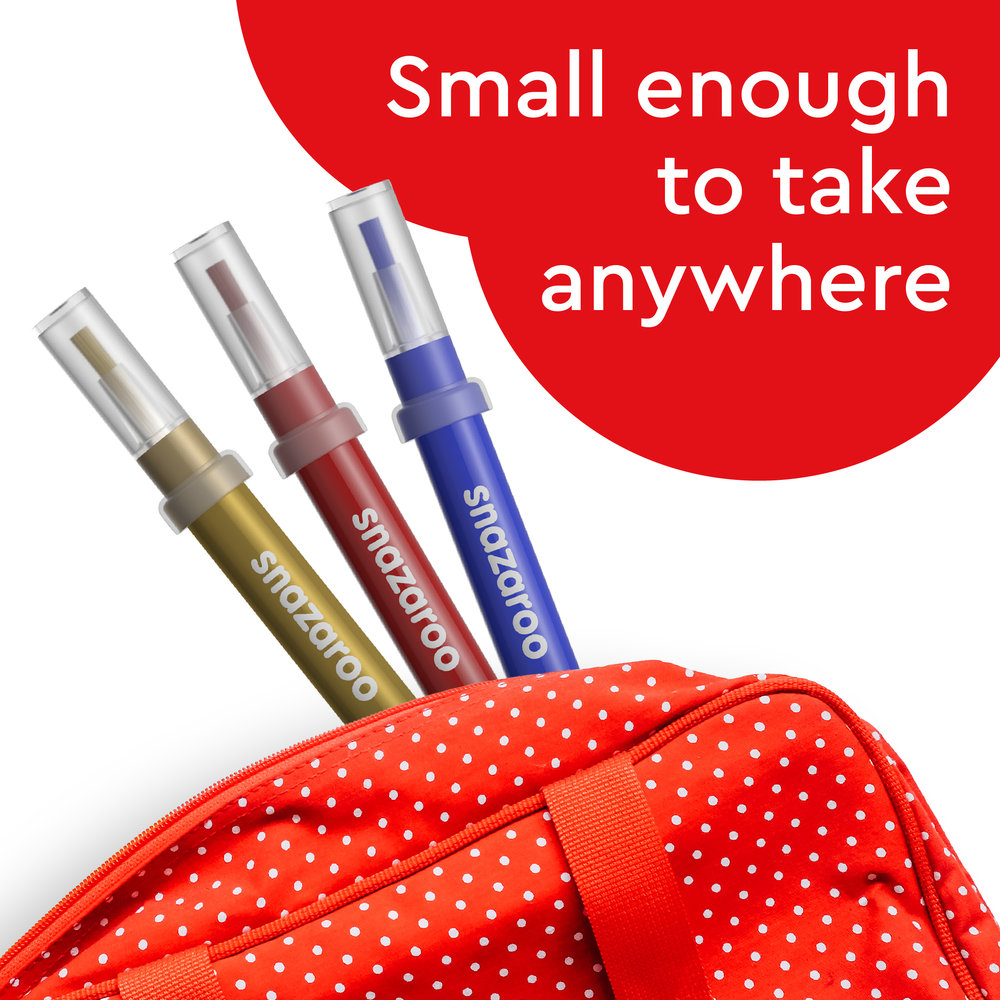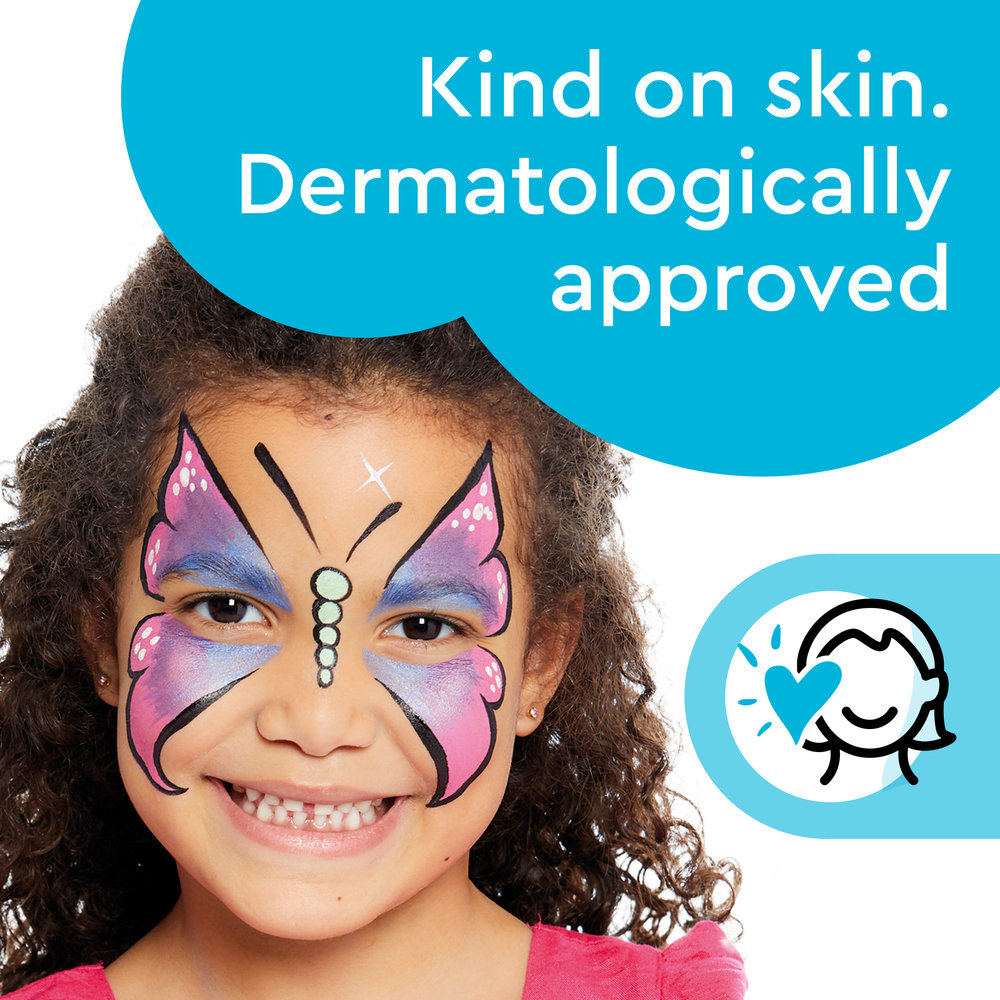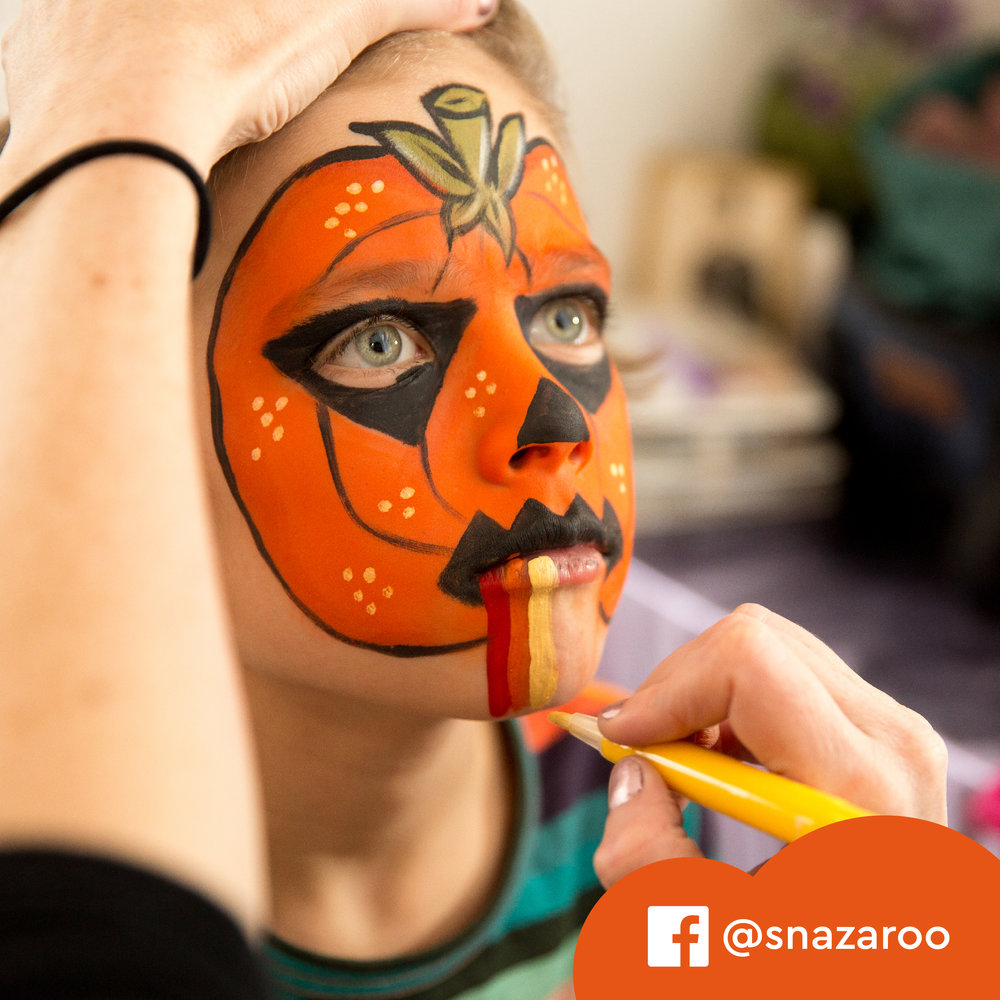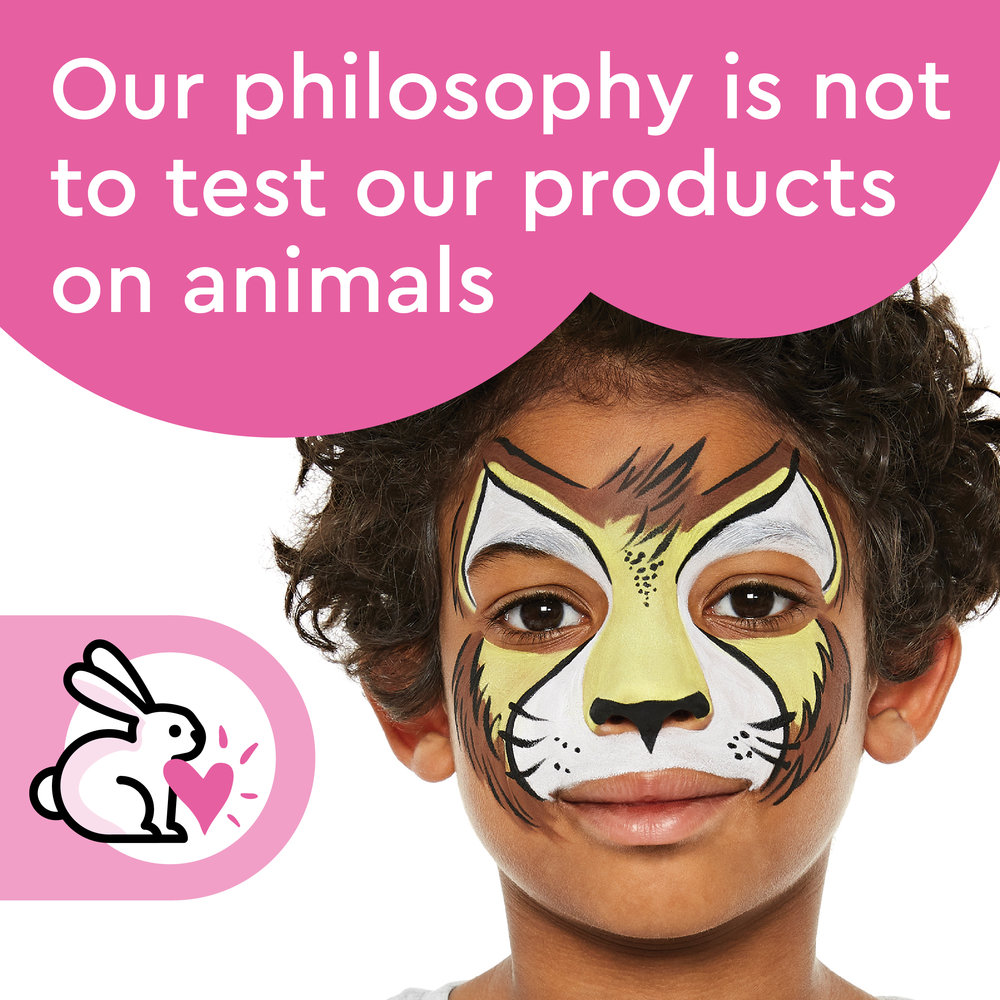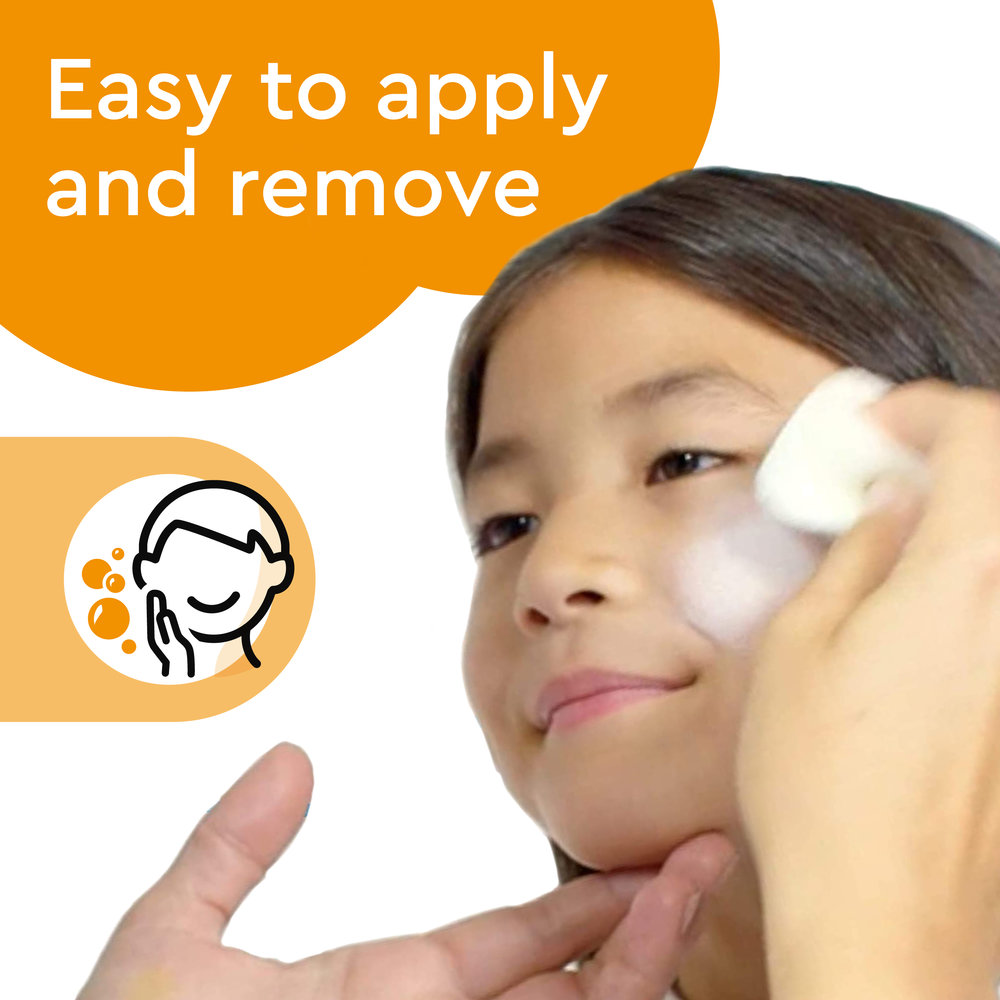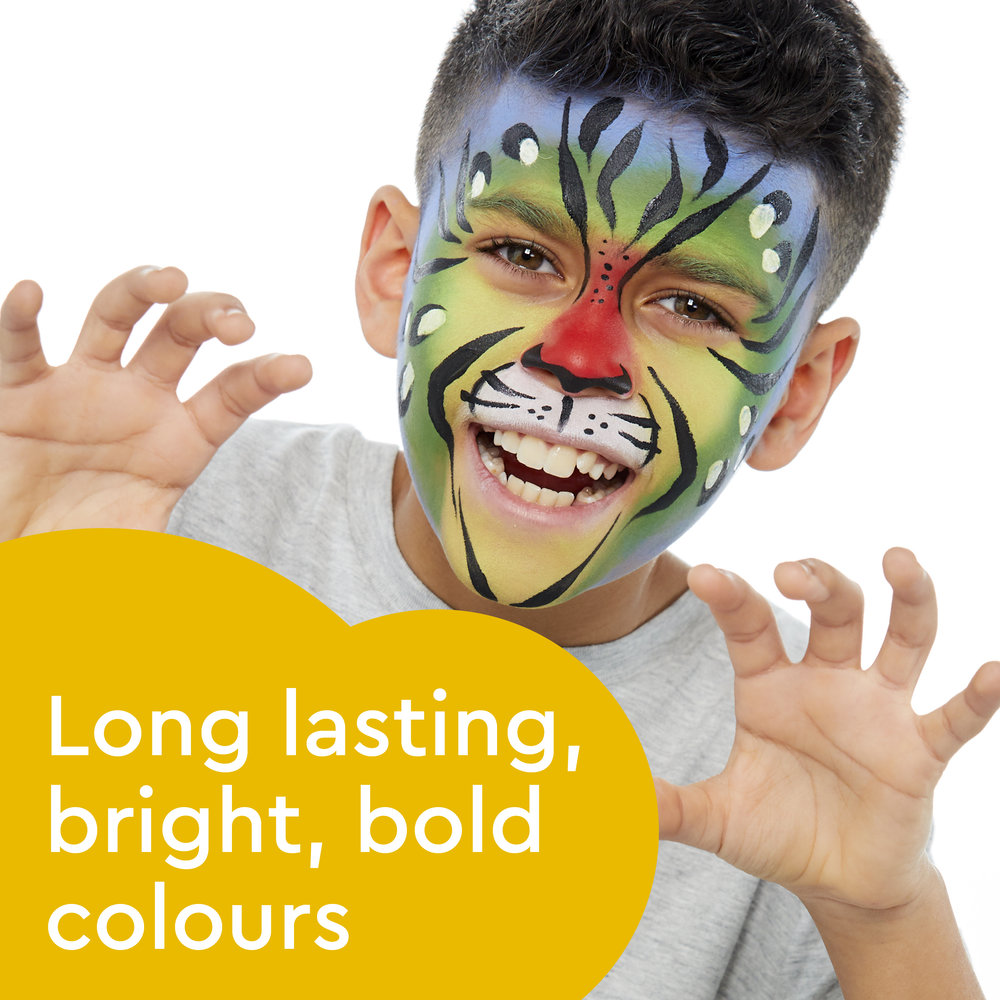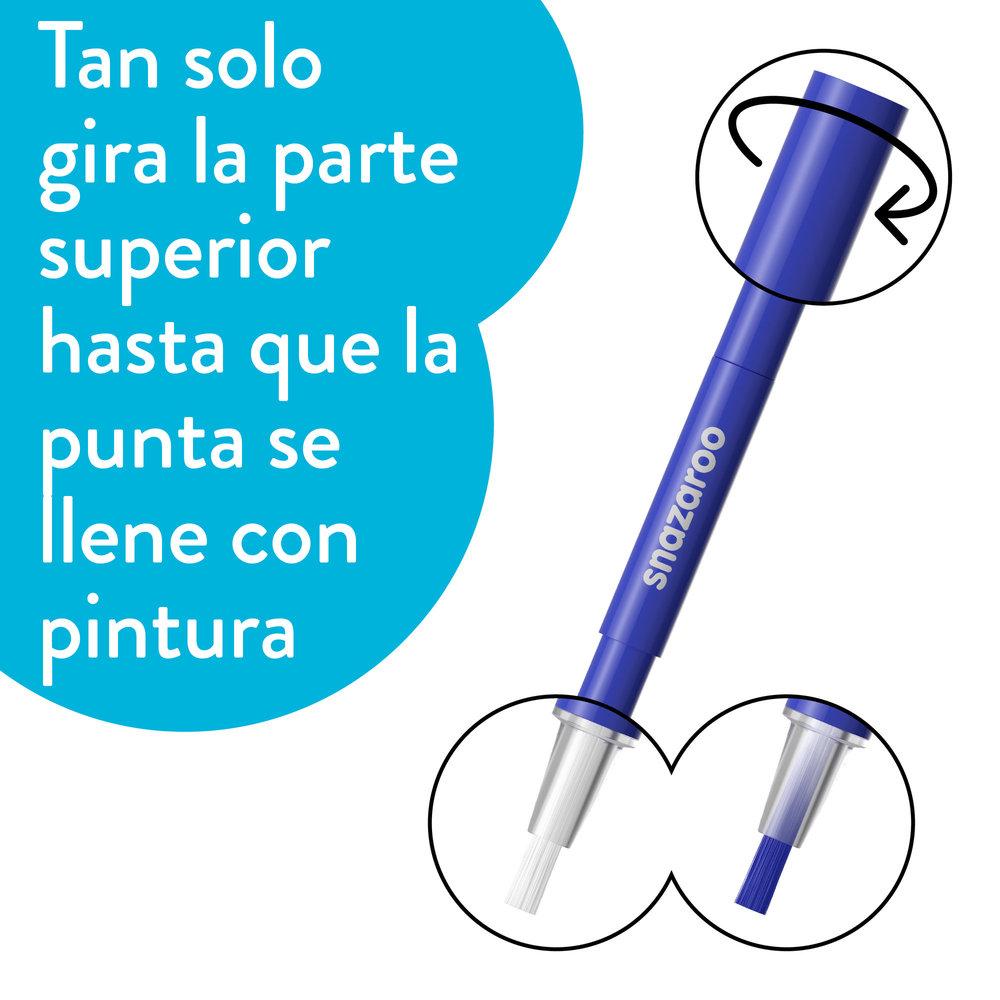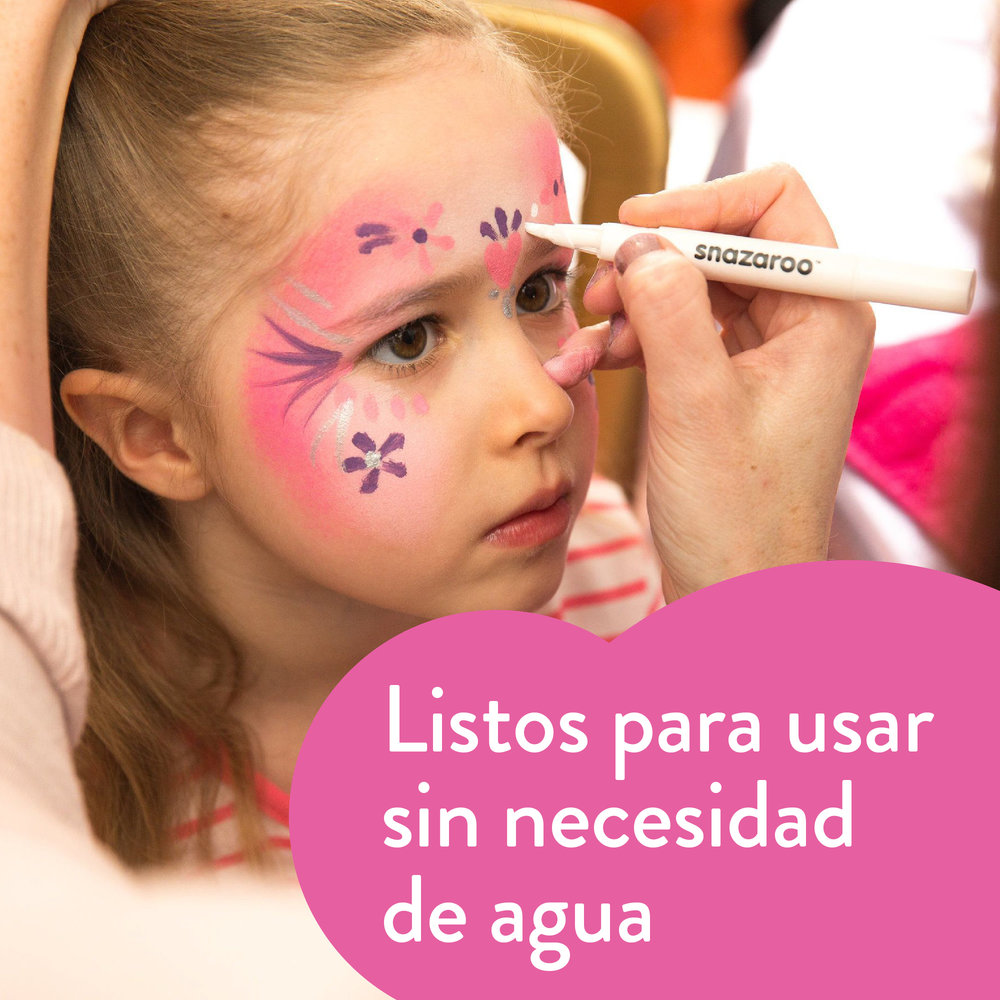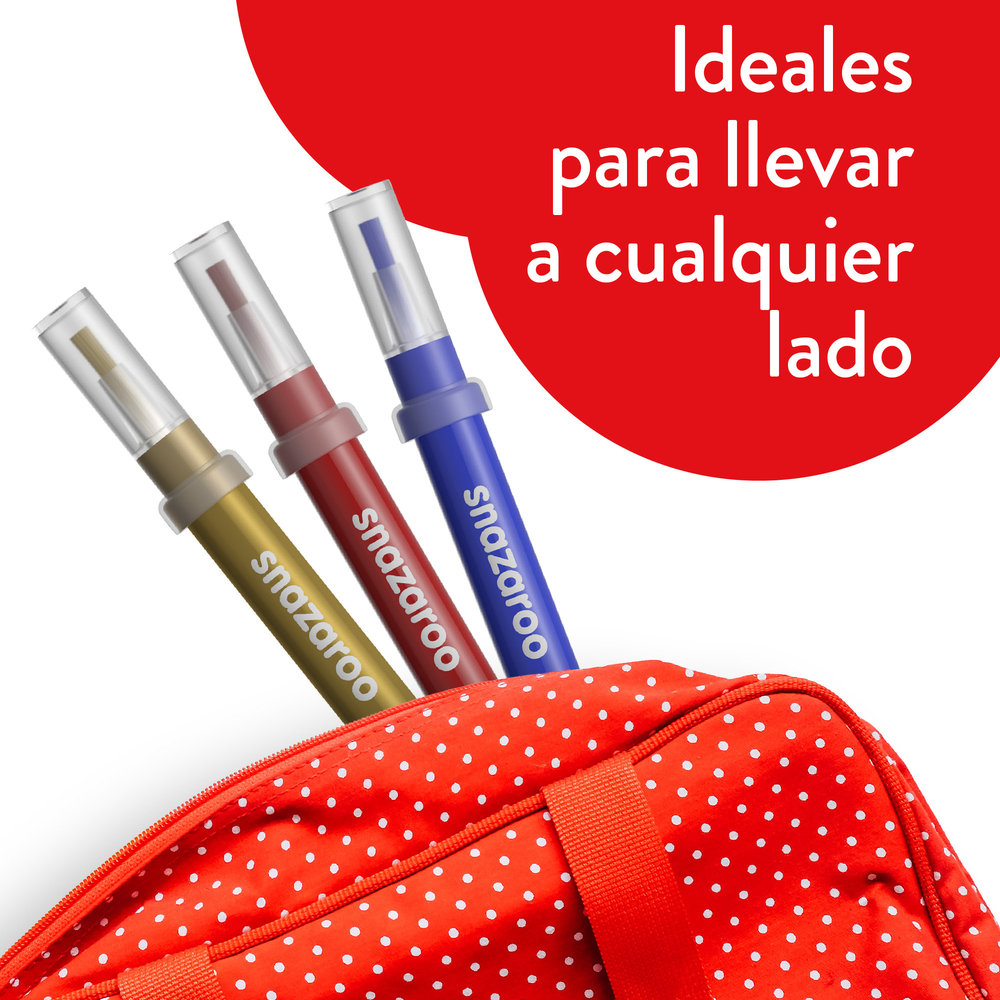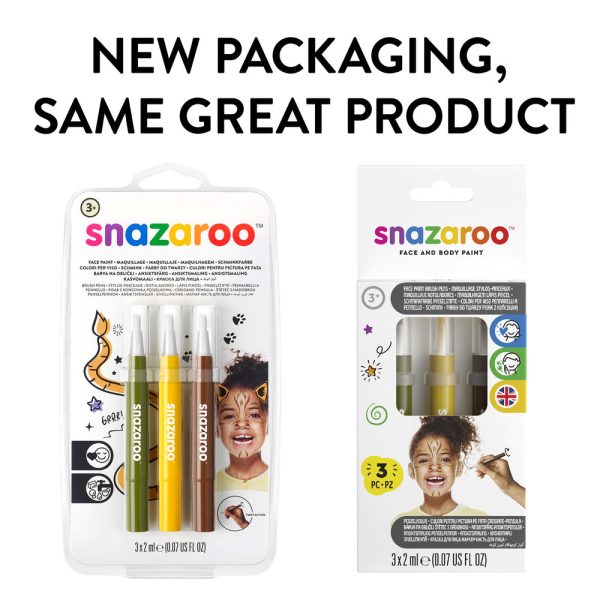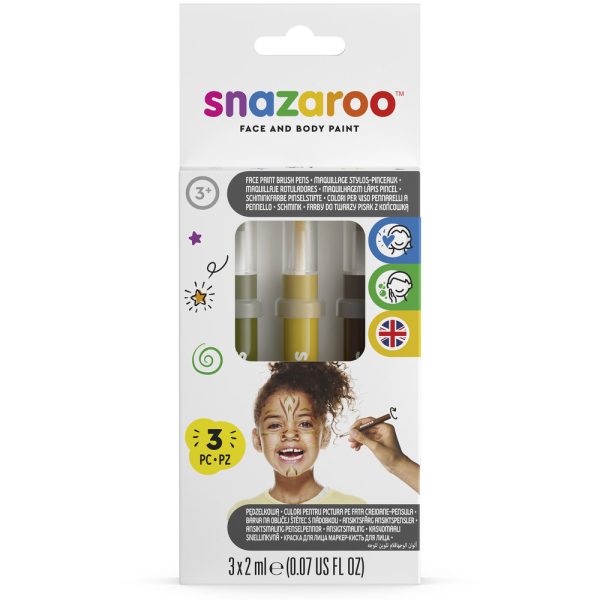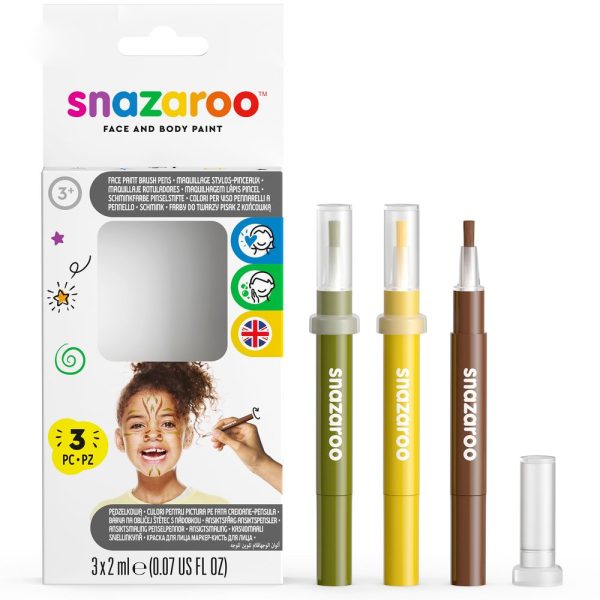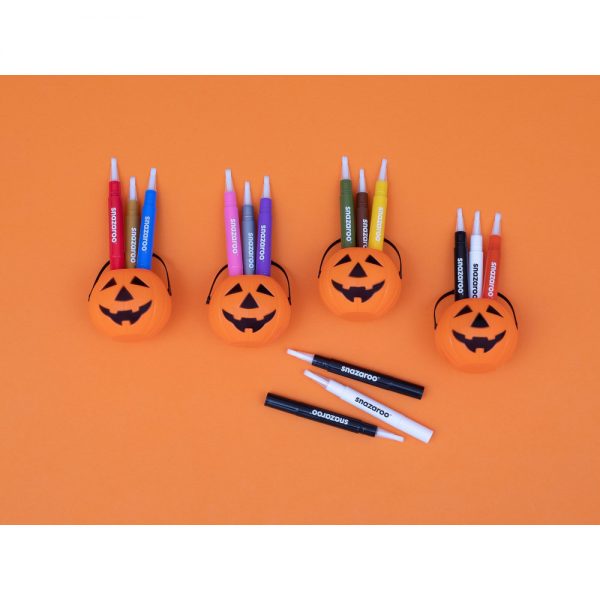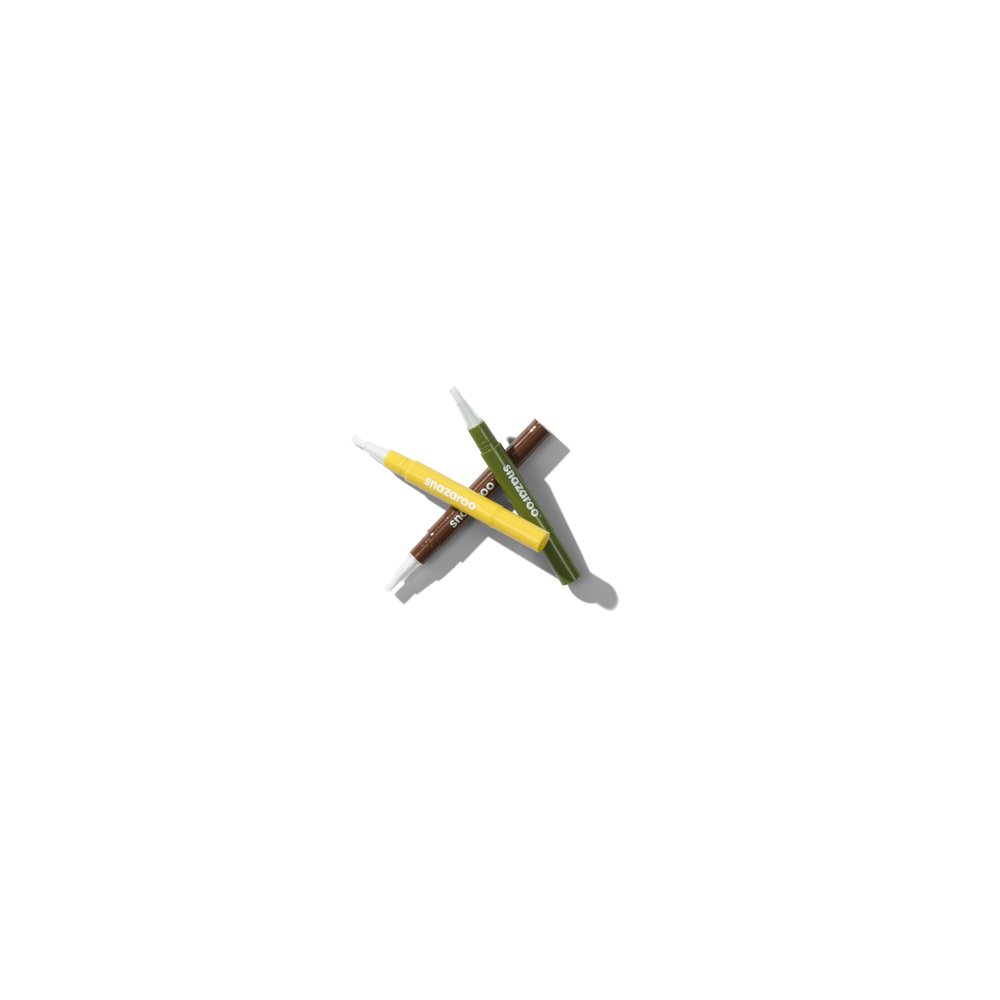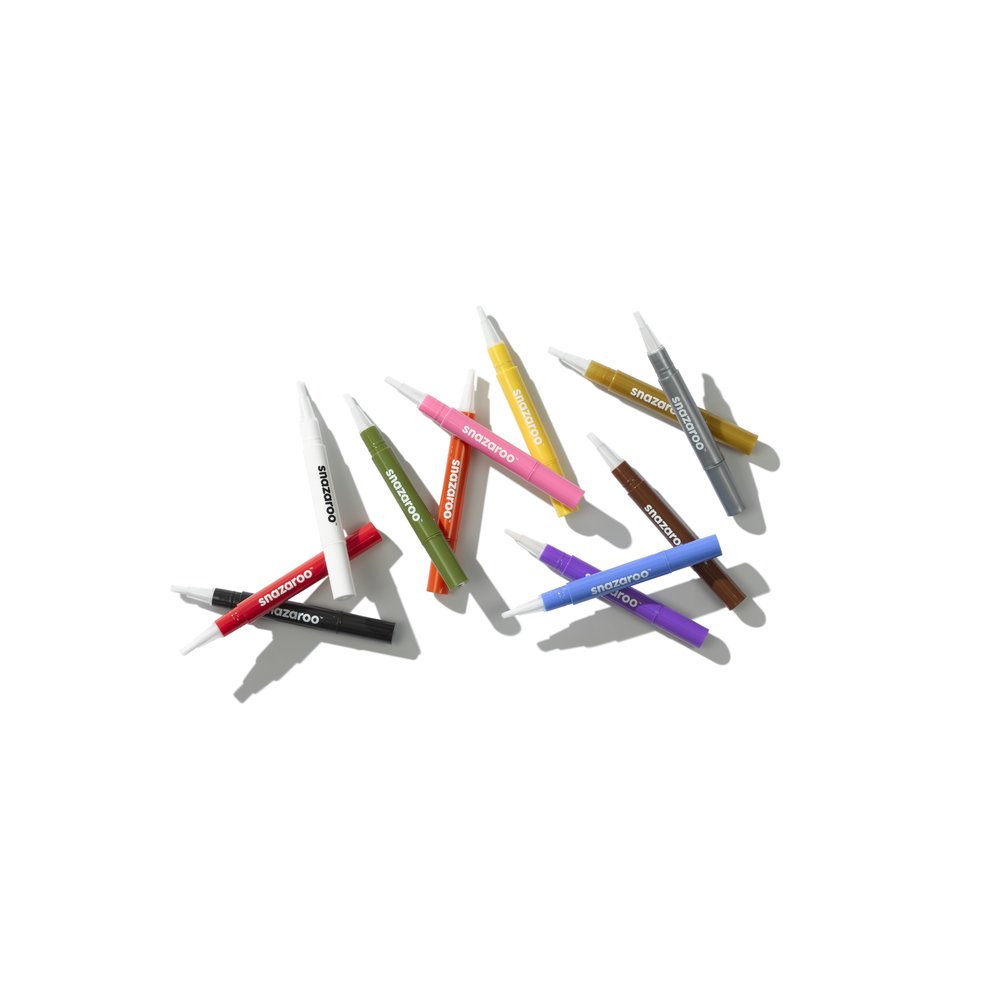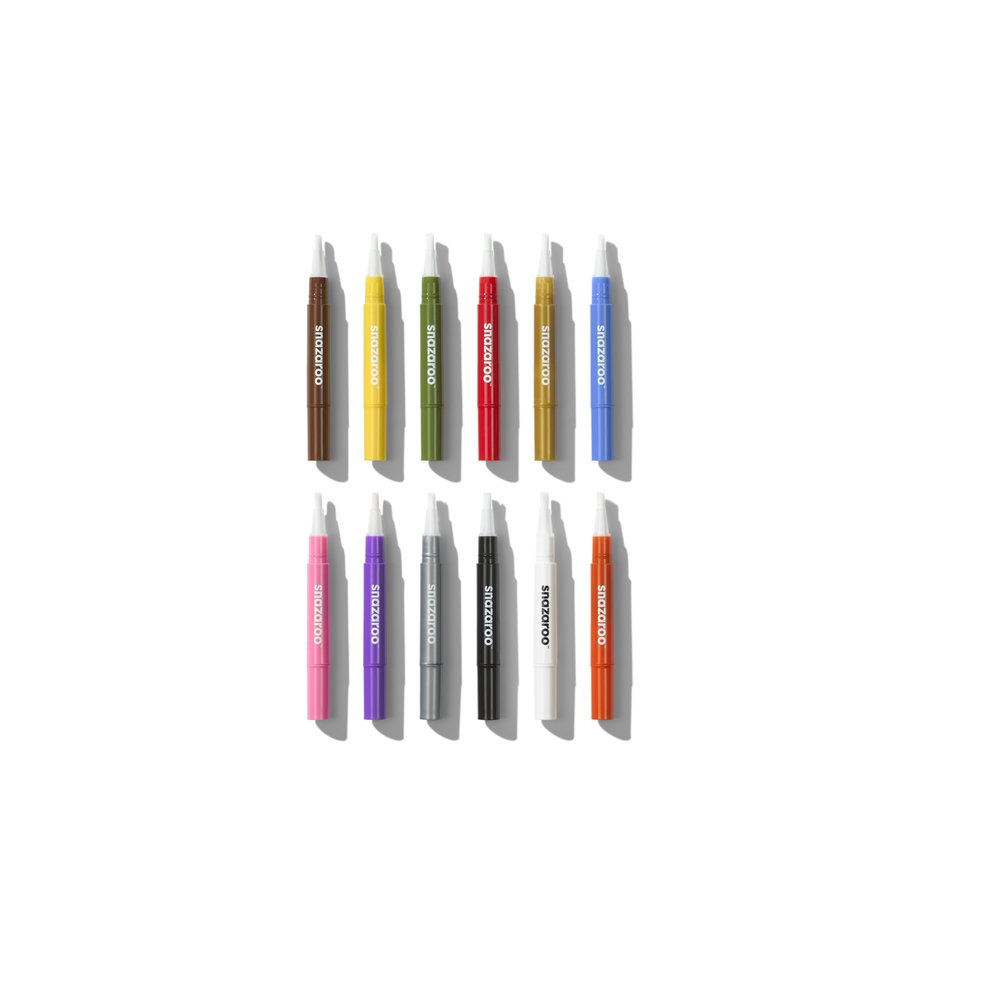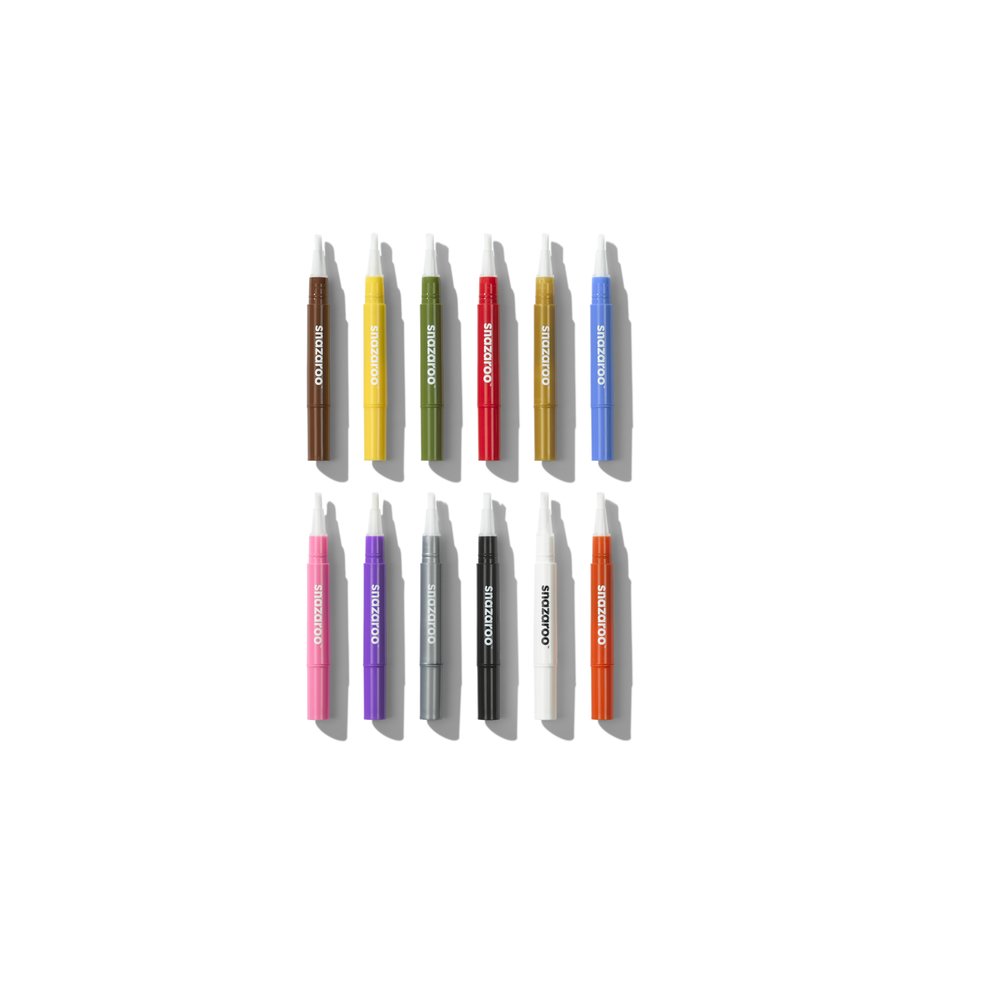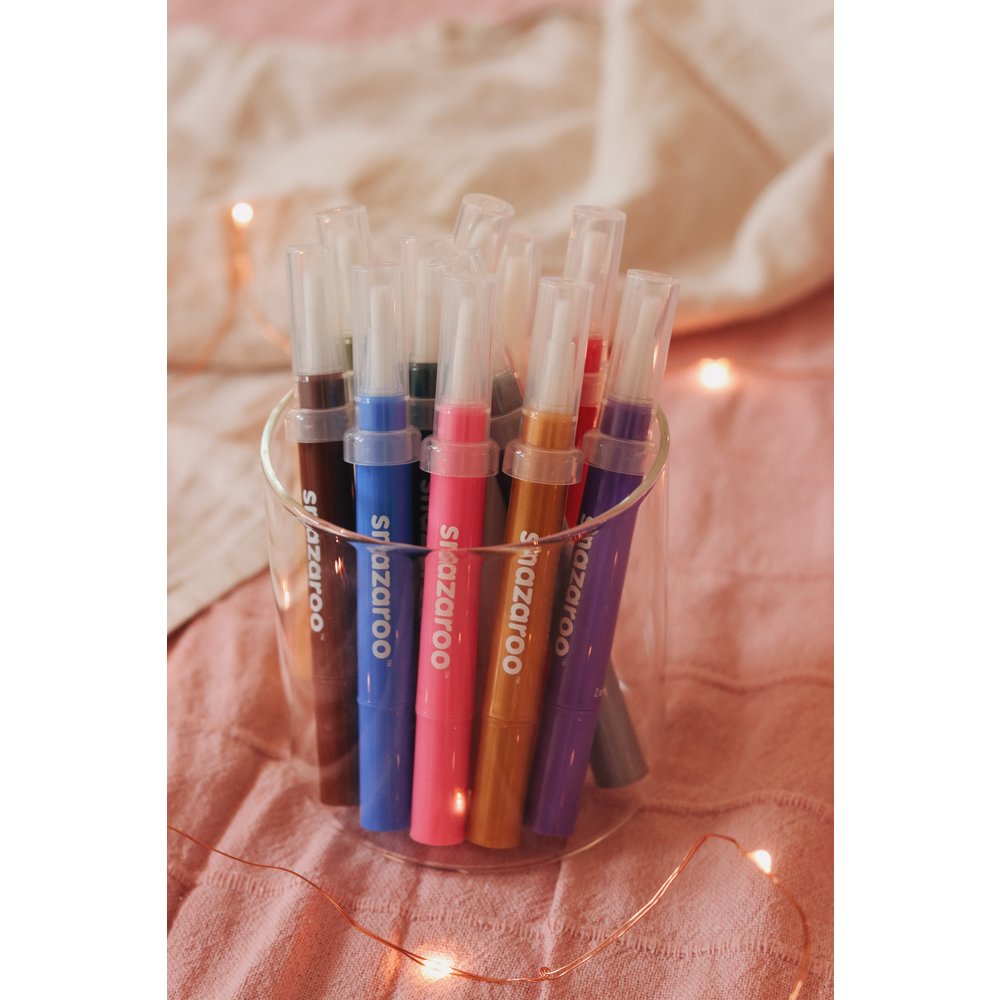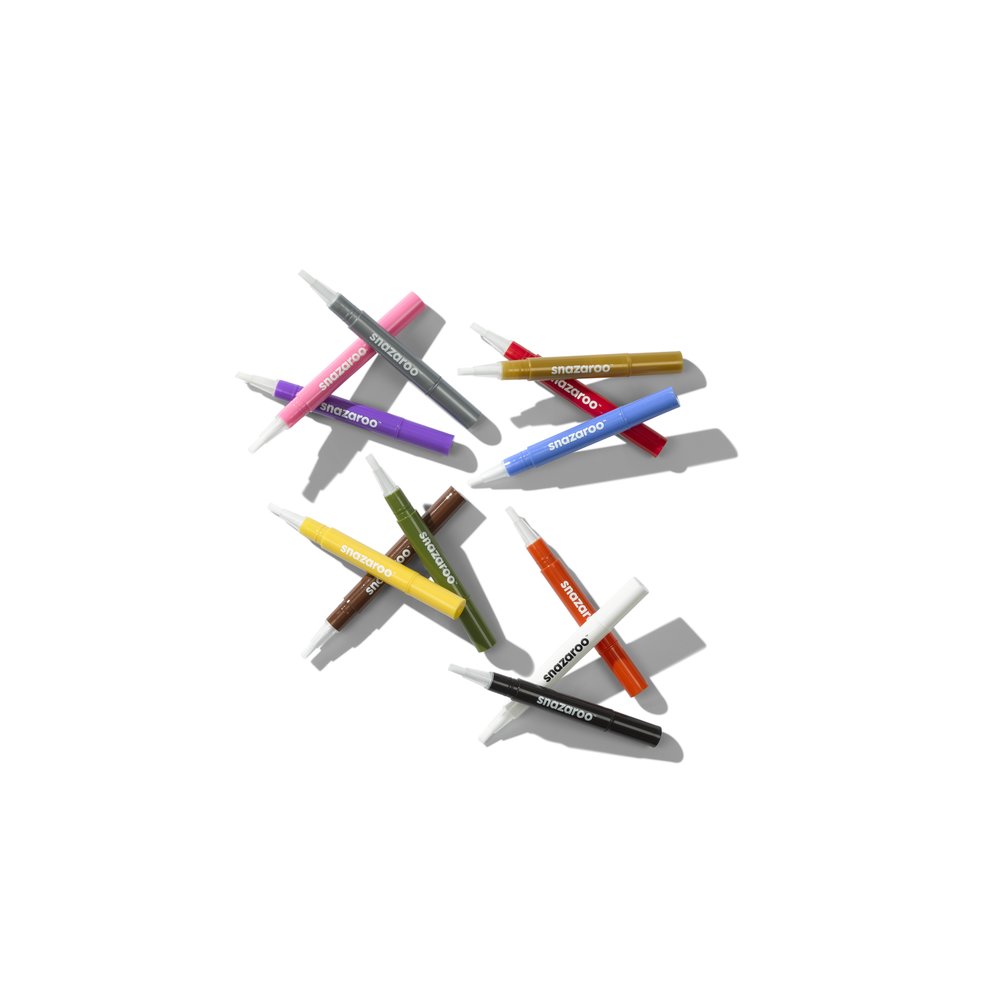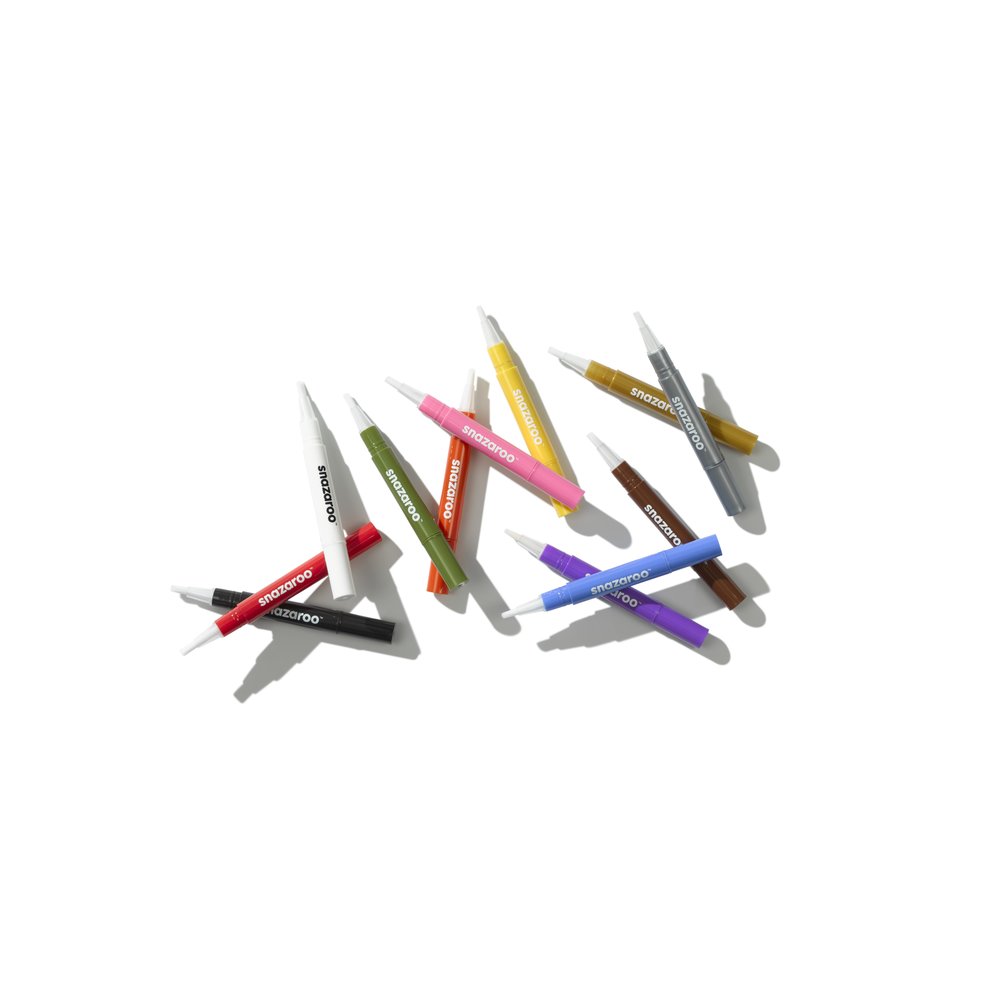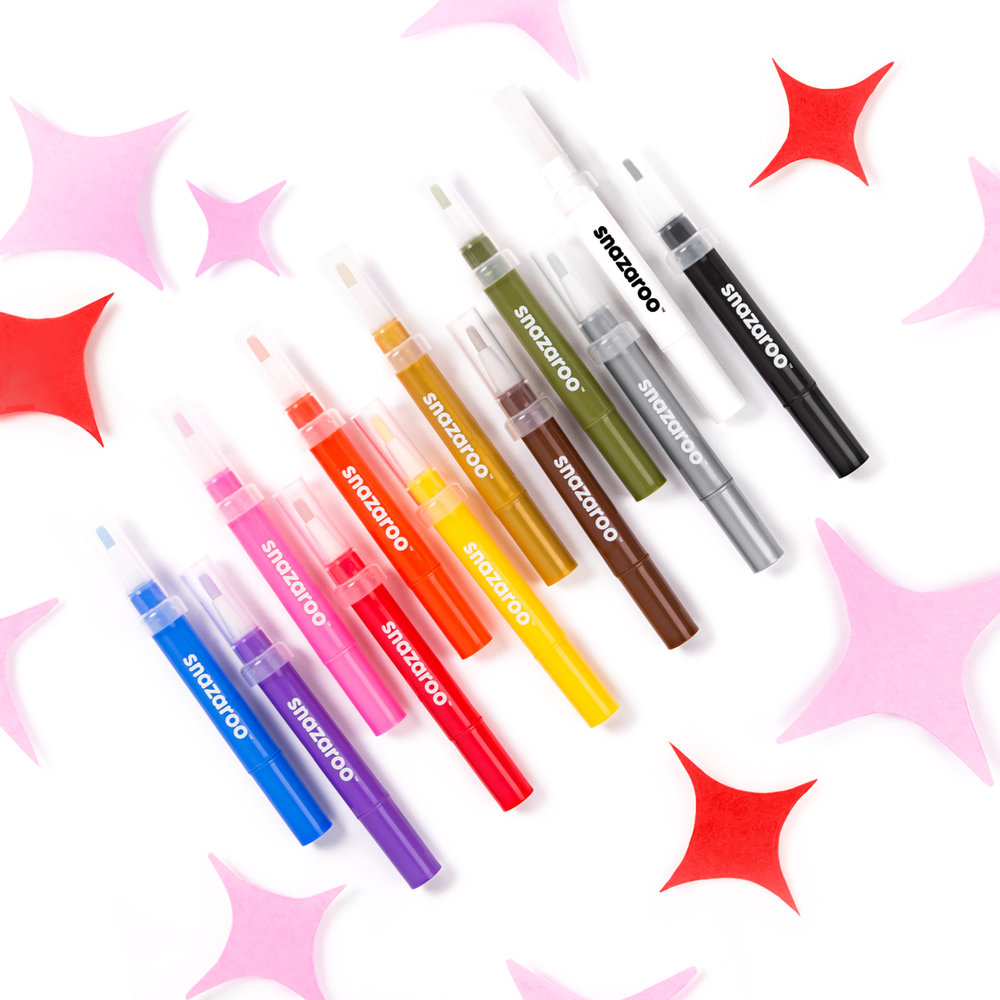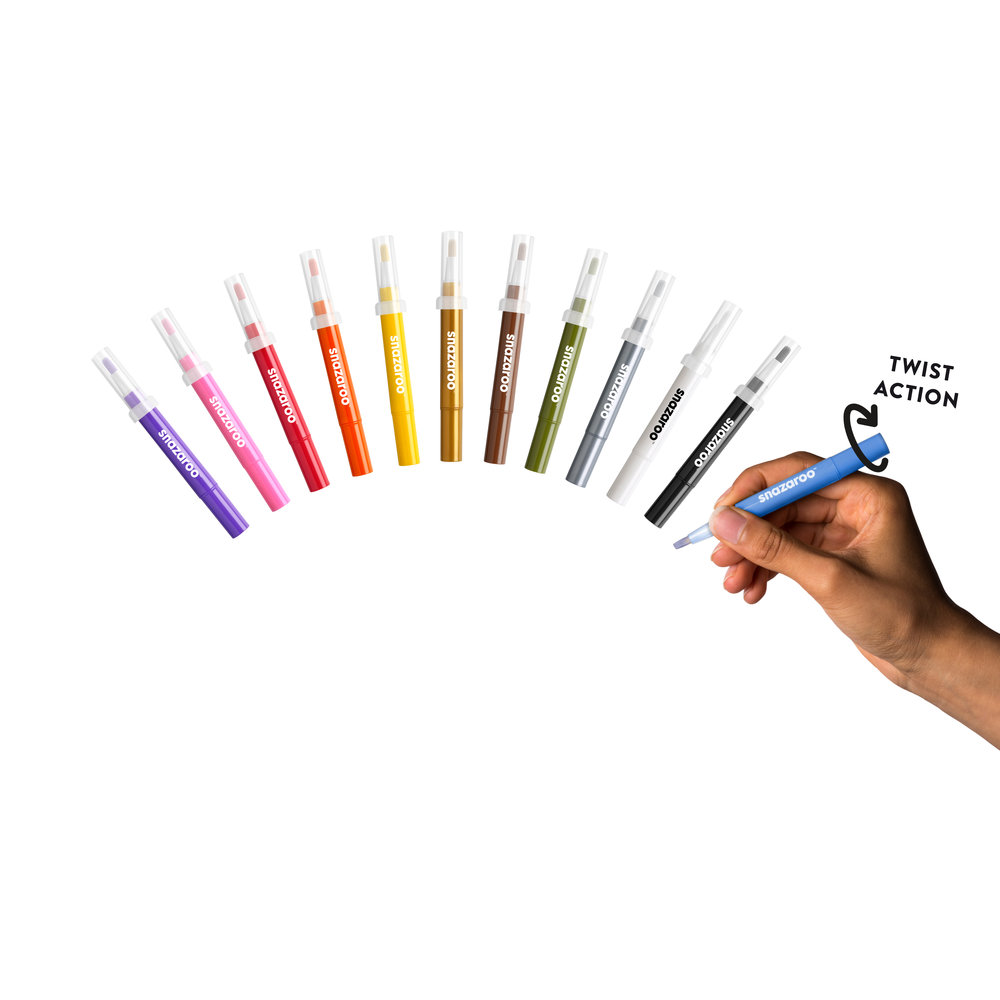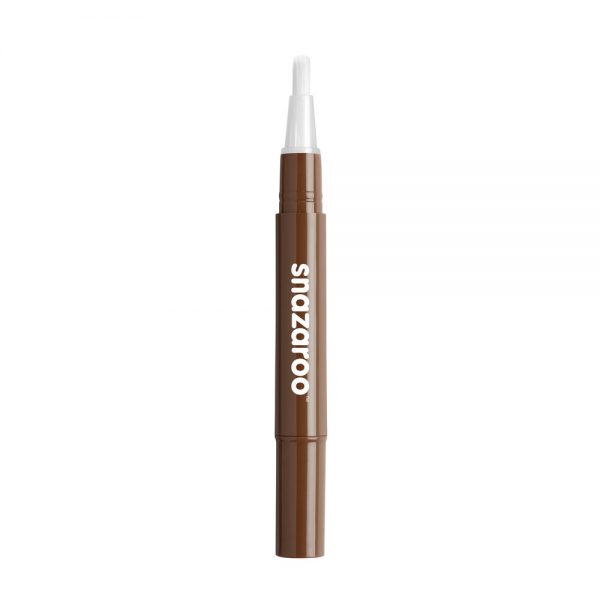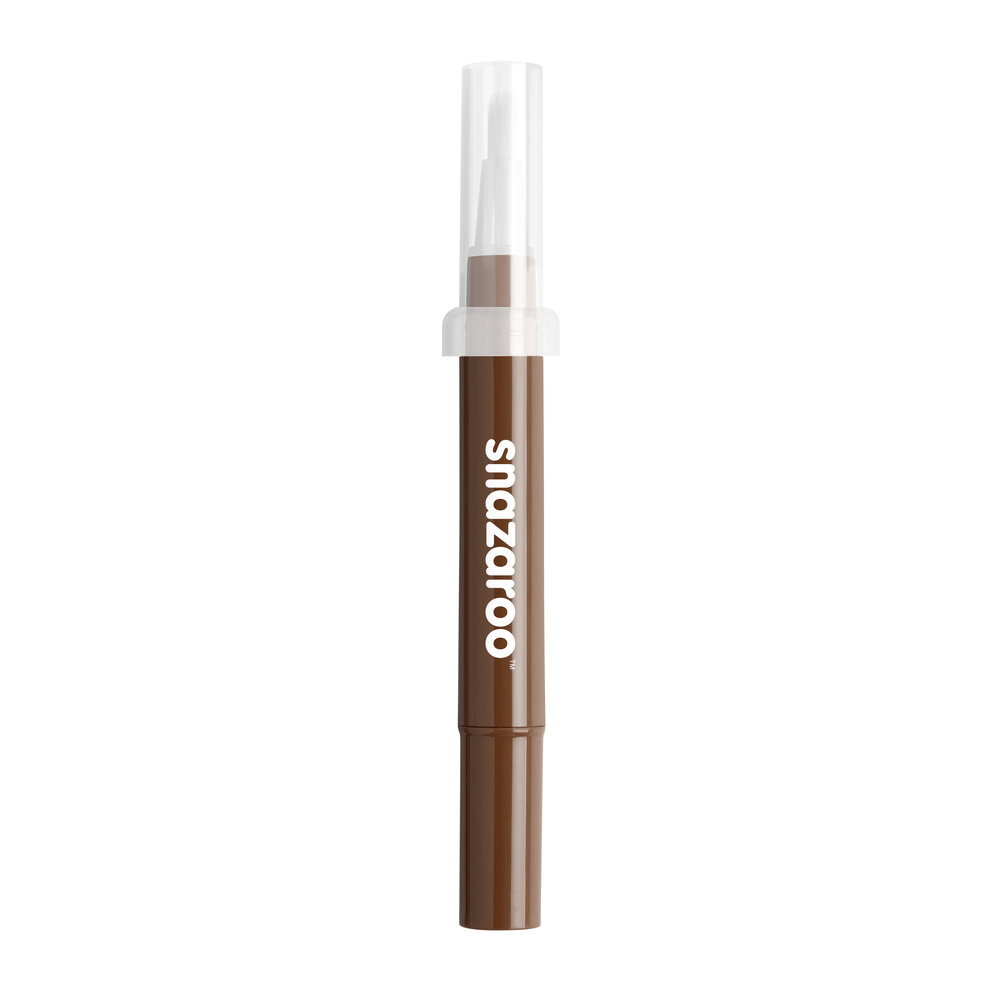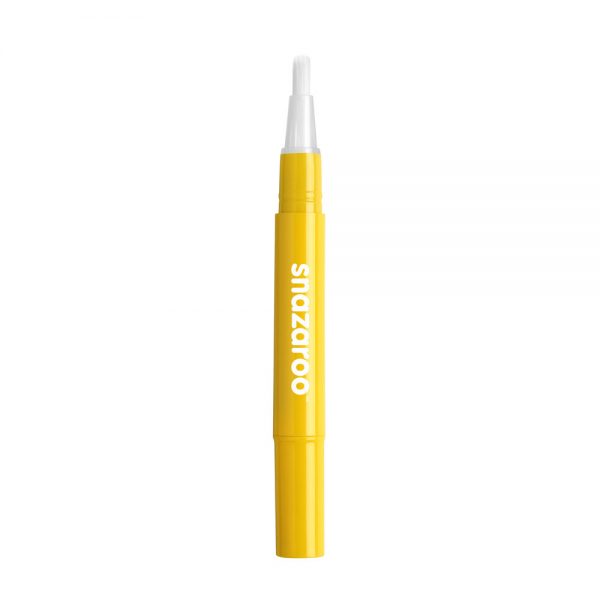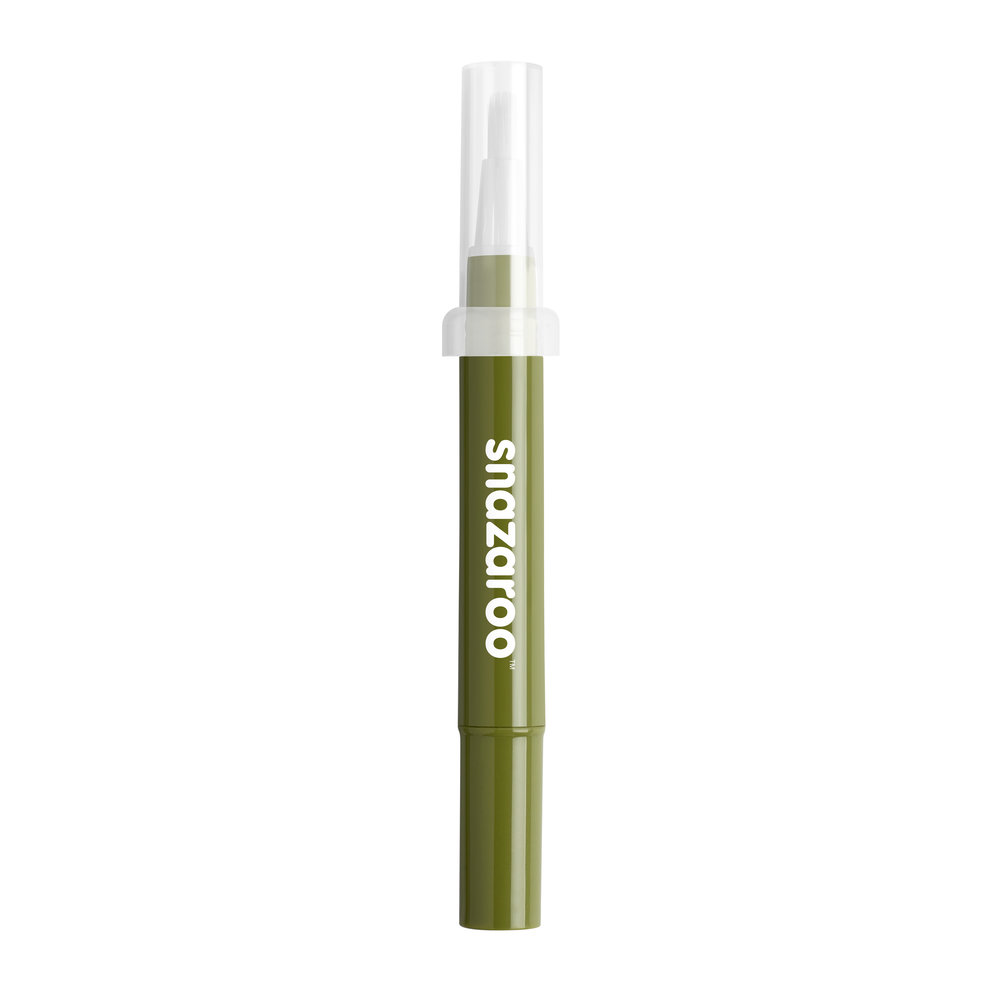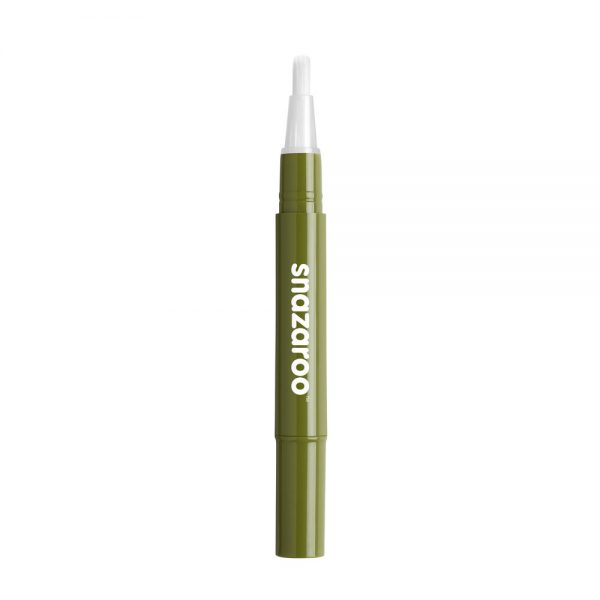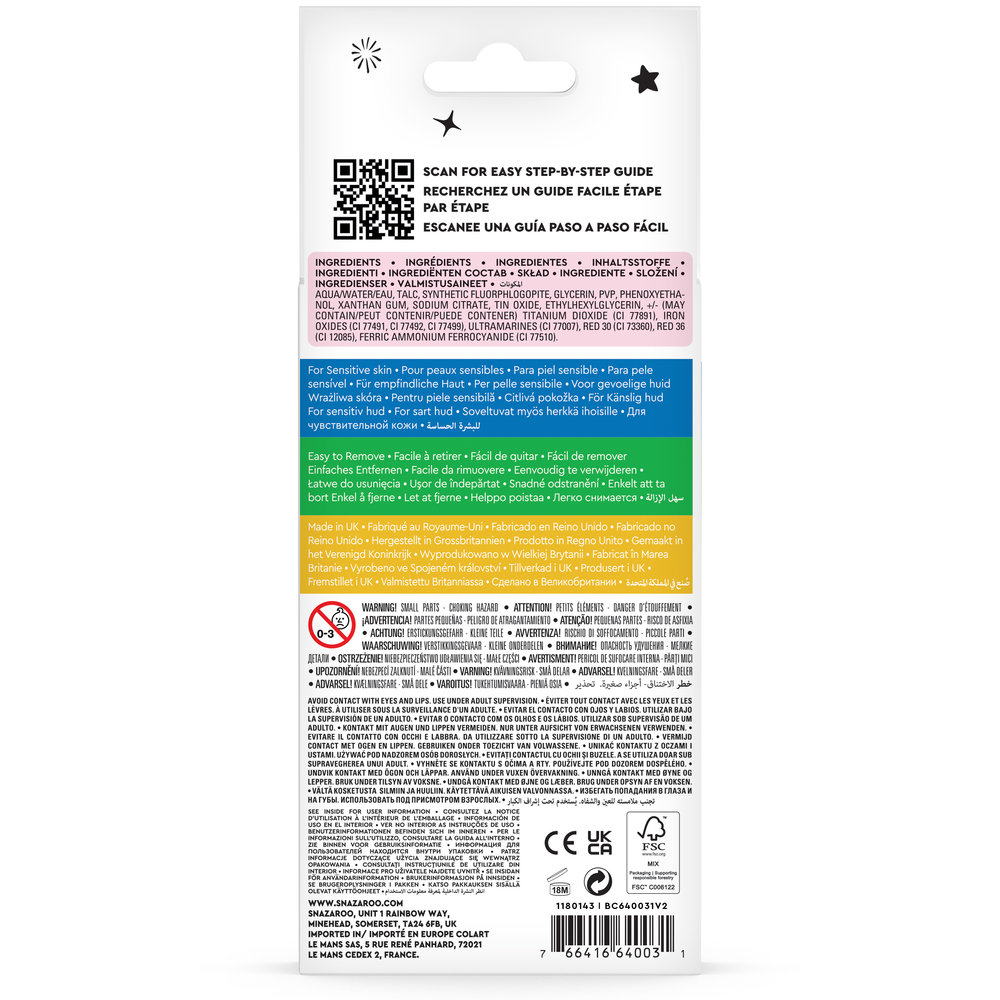 Cruelty
Free
Easy to
clean off!
Fragrance
Free
Made in
the UK
Suitable for
Sensitive Skin!
Brush Pen Jungle Pack
£

11.25
Out of stock
Go wild with yellow, green and brown in the Snazaroo Jungle Brush Pen Pack and make fun furry faces fast with lions, tigers and cheetahs – but never any spills or splashes. Snazaroo Brush Pens make face painting quick and easy with no separate brushes or water required for clean, tidy painting on the move. Great for big areas and details, the 12 colours are suitable for sensitive skin and easy to remove.
Contents
3 Brushpens - Green, Yellow, Brown
sku: 766416640031
Cruelty
Free
Easy to
clean off!
Fragrance
Free
Made in
the UK
Suitable for
Sensitive Skin!
Twist the barrel until the brush tip is filled with face paint.
Safety Information: Store in a cool and dry place with the cap on. Do not apply on broken or inflamed skin. A patch test is recommended: apply to inner elbow; if an allergic reaction occurs within 1 hour, do not use. For external use only. Keep away from sunlight. Some colours may stain. Retain instructions. Use under adult supervision. Warning: not suitable for children under 3 years. Avoid contact with eyes and lips.
You can download a copy of our safety data sheet by clicking here.
Free standard delivery on all UK mainland orders - orders to countries outside of the UK may be subject to additional import/customs (vat) charges. Find out more about delivery options outside of the UK and to the UK by visiting the Delivery Information page.
There are no reviews yet. Be the first to review this product.
YOU MAY ALSO LIKE