Alien Monster
What's an alien's favourite chocolate? A mars bar! Transform your little ones into a cute and spooky alien monster with this 3-step face paint guide.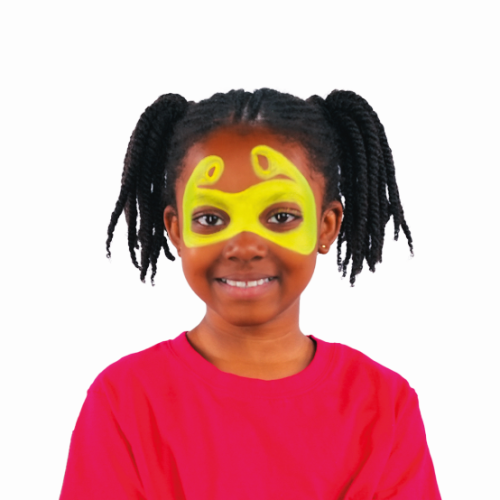 Draw the outline of the monster in bright yellow. Fill in with a sponge. With a brush or a sponge add lime green around the sides of the monster.
Paint on the eyes with white and add the scary fangs. Then paint on the teal eyeballs.
Finally, add the stencil to the middle of the face with a sponge, dab on bright red. In black, outline the shape and add pupils to the eyes. With the tip of a brush and white, add a dot to each eye.