Butterfly Fairy
Unfurl your beautiful wings with this super simple Butterfly fairy face paint guide! Transform in three easy steps.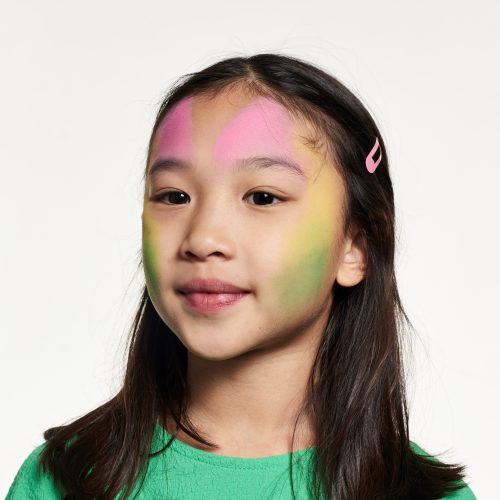 Using a sponge, paint pink semi-circles over both eyebrows, paint yellow semi-circles on both cheeks, and paint green semi-circles on the lower face.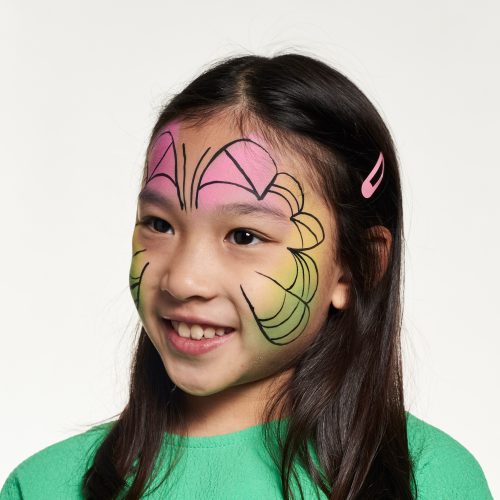 Using a brush, take black and outline the butterfly's wings. Add antenna.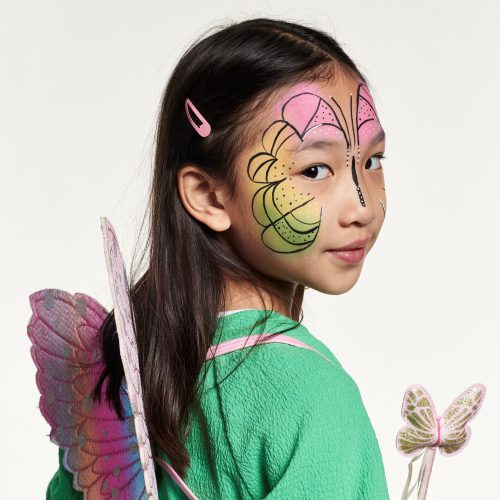 Finally, using black paint the butterfly's body. Using white and black and a fine brush, add dots and details all over the design.