CARNIVAL CAT
MEOW your way into Carnival season with this super cute 3-step Carnival Cat face paint guide. Also a purrrfect face paint idea for any party!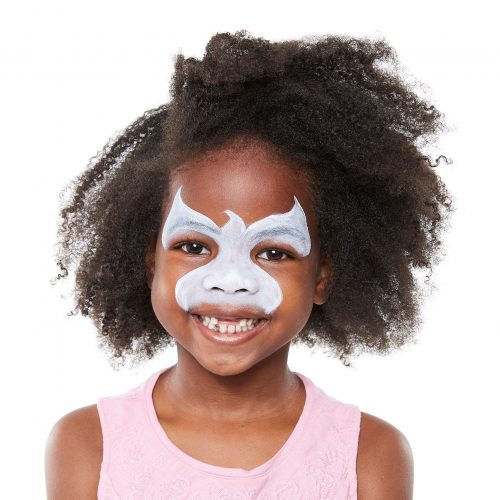 Outline the ears and muzzle in white paint and then fill in using a sponge.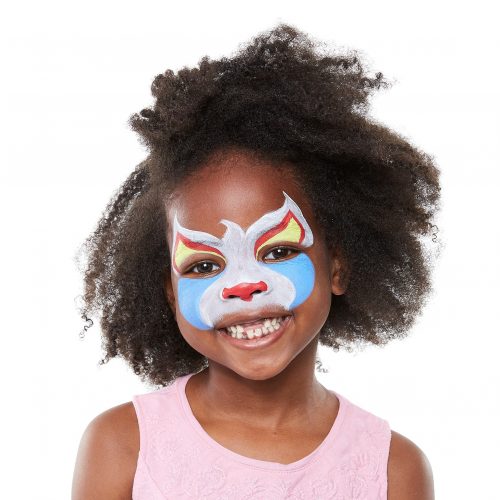 Add yellow to the ears, sky blue to the cheeks and red to the nose and ears.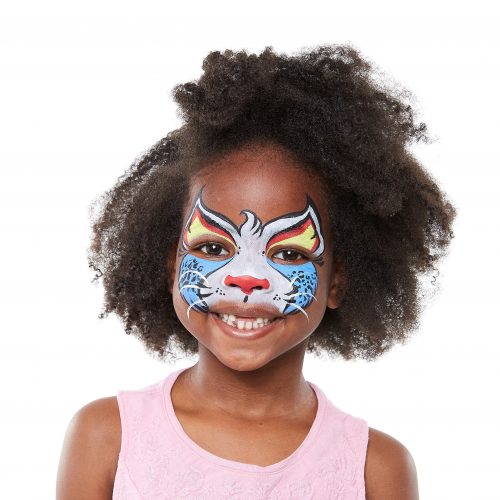 Finally, with black paint, sponge the stencils onto the cheeks. Add the finishing detail and outlines in black and red. Finish with white whiskers.