Devil Demon
What do devils serve to drink at Halloween parties? Demonade! Transform into this Devil Demon in three easy steps.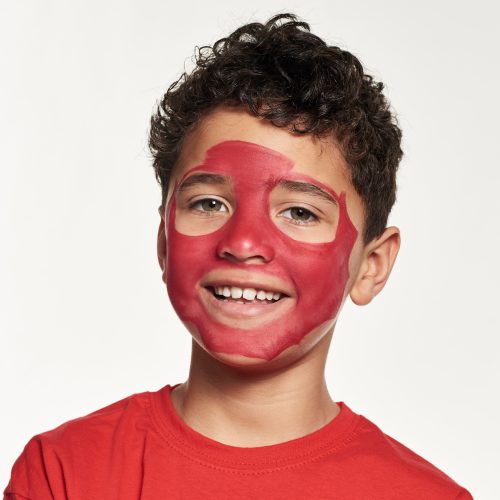 Using a sponge, take classic red and apply to the entire face, avoiding the eyes and mouth.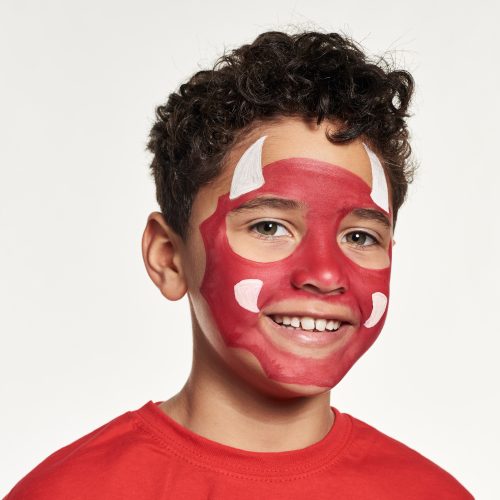 Using a round brush, use classic white to create devil horns above and below the eyes.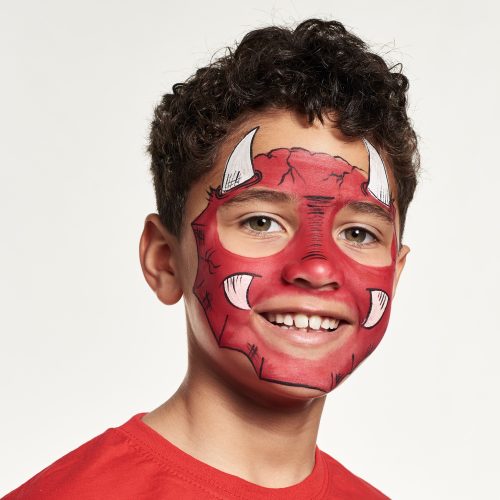 Finally, using black and a fine brush, outline the horns and the mask and add details to the design!