FESTIVE SWIRL
Make like a snowflake and swirl into the festive season with our simple three step Festive Swirl guide.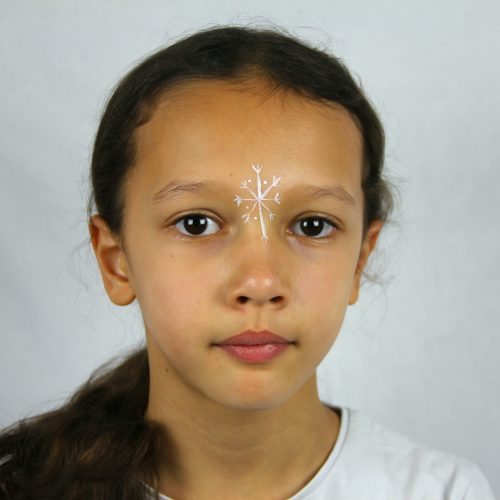 Using a brush and white paint, add a snowflake in between the eyes.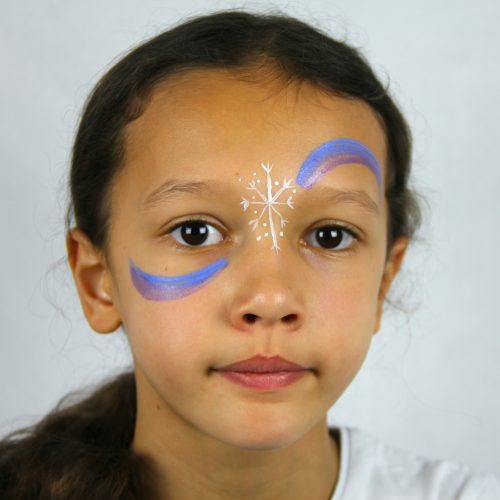 Create swirls of blue, purple and white by painting a crescent shape over one eye and under the other eye.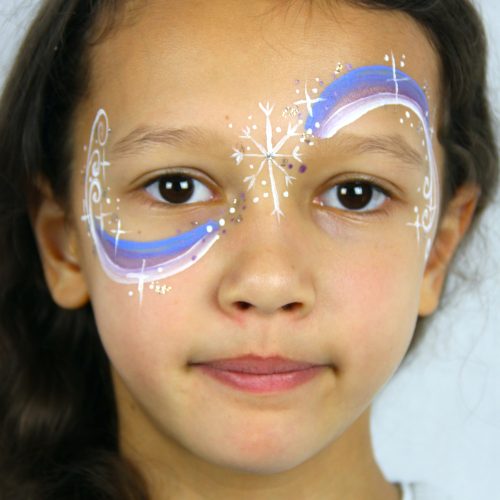 Finally add curls of white at the end of each swirl. Paint lots of stars, dots and sparkles to create a festive swirl!