FOOTBALL CROWN FACE PAINT
Be the winner of every match with this 3-step football crown design!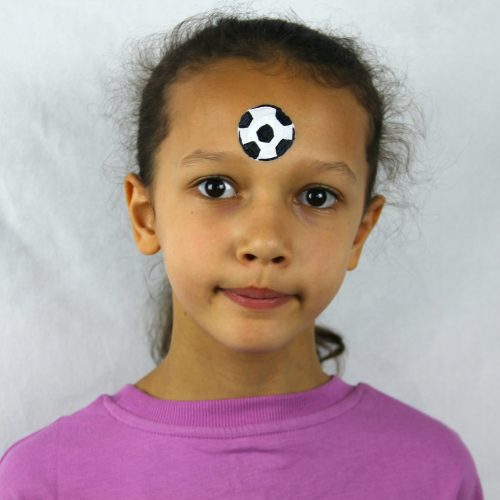 Using white, paint a circle in the centre of the forehead. Take black, outline the circle and paint the football design.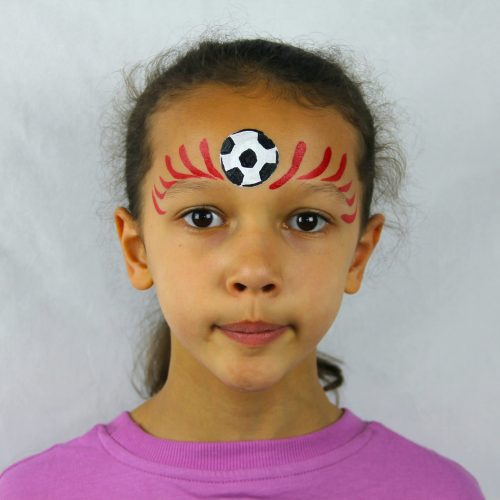 Taking red, paint lines flicking out from the centre of the forehead on both sides of the football.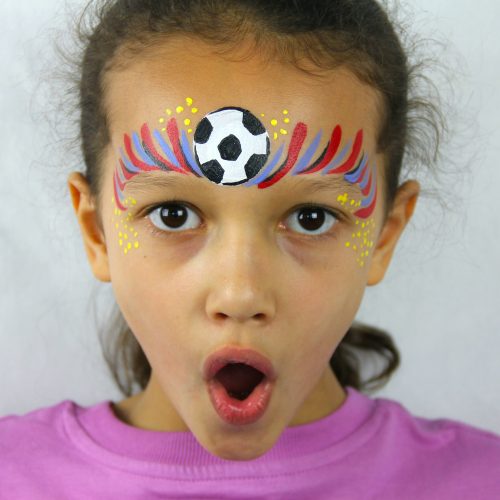 Take blue and paint lines in between the red ones you have already drawn. Use black paint to add detail. Take yellow to paint dots around the design.