FRANKENSTEIN
Get this freakish Frankenstein look in 3 easy steps! Bolts, blood and scars complete this transformation and will terrify all who gets in his way.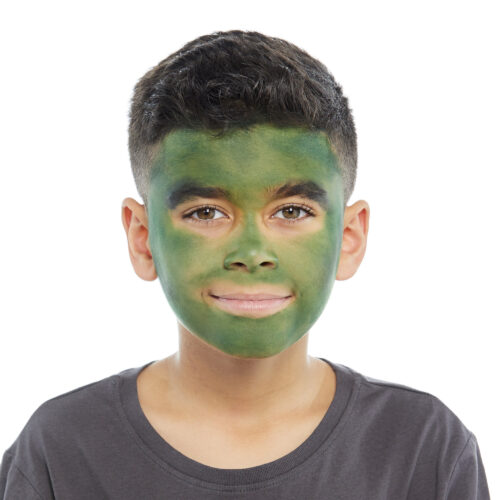 Sponge Dark Green all over the face. Add Black paint to the eyebrow area by dabbing with the sponge.
Using a brush and White paint, create the bolts to the sides of each eye. Add the scars and stitches to the cheeks, forehead and sides of the mouth.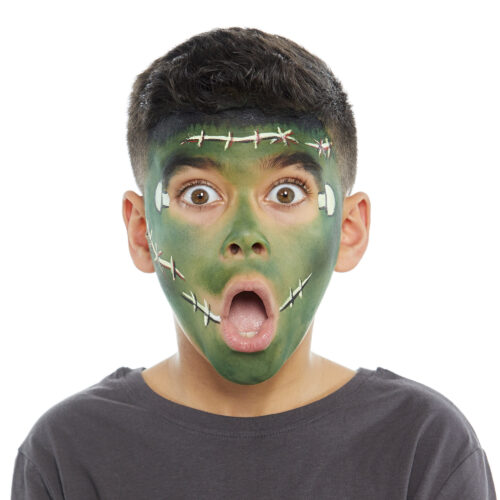 Finally, with a brush and Bright Red, go over the scars. Do the same with Black paint to the side of mouth. Add a spiky Black hair fringe to the forehead.