Fuzzy Monster
What game do monsters play? Hide and shriek! Transform your little ones into a cute and spooky fuzzy monster with this 3-step face paint guide.
Draw the monster shape around the face using a brush and bright pink. Fill in with a sponge.
Sponge on the middle of the face using sparkle lilac. These two colours should blend well. Paint a white horn on either side.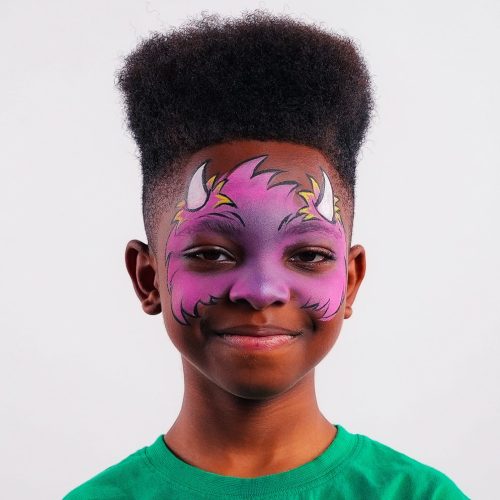 Finally, with a brush and black, outline the shape and add spiky eyebrows. Highlight the fur around the horns with bright yellow.