Green Witch
Hop on your broomstick and make a cauldron potion! Transform into a witch with this simple 3-step face paint guide.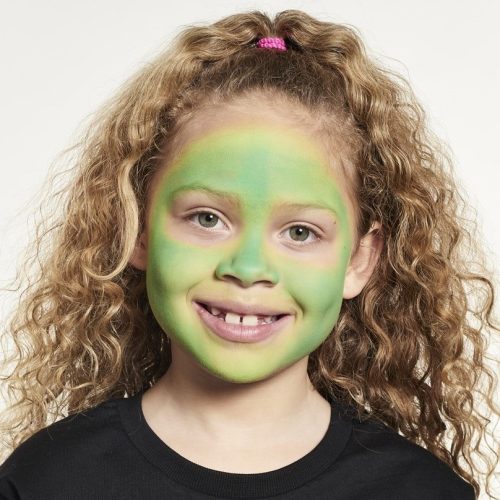 Using a sponge, apply lime green and teal all over the face, avoiding the mouth and eyes.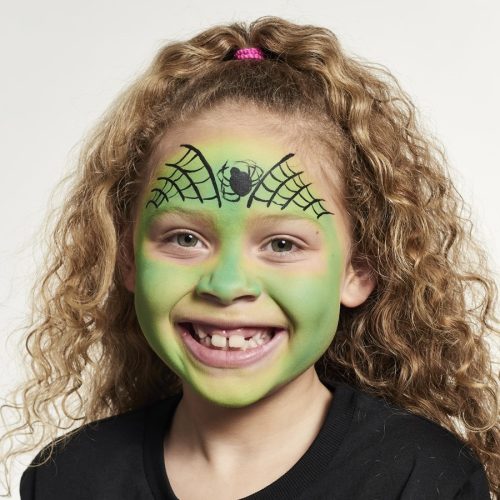 Using a fine brush and black paint, paint on cobwebs above each eyebrow and a spider in the middle.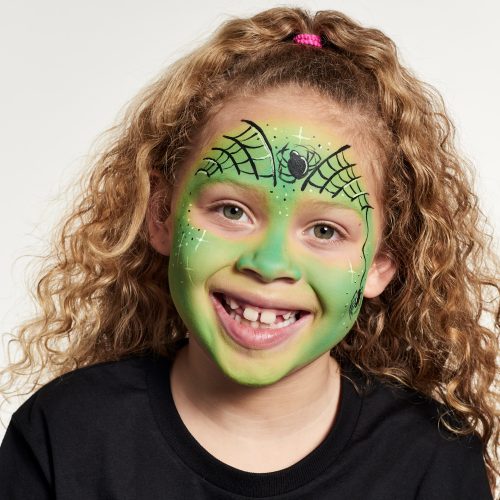 Finally, using classic white, classic black and a fine brush, add details, highlights and dots .