Halloween Cat
Get your kitty claws out with this super simple Halloween Cat face paint guide!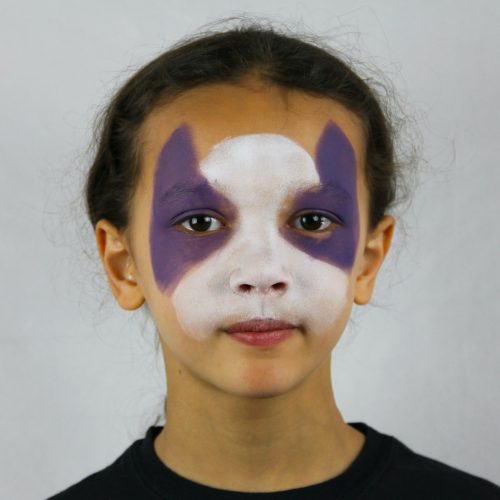 Sponge white down the centre of the nose and across the mouth. Sponge purple to each eye.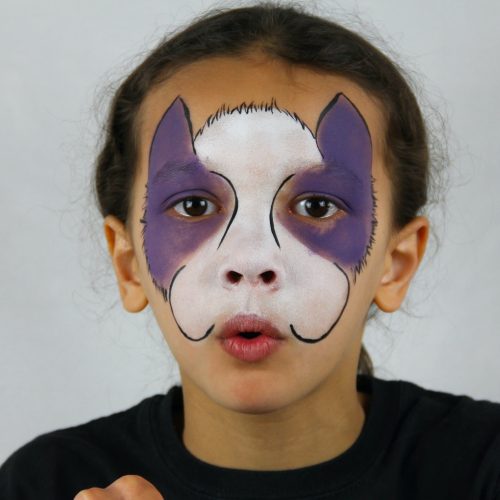 With your black paint, add the cat's ears, fur, jowls and nose. Don't forget to add your whiskers!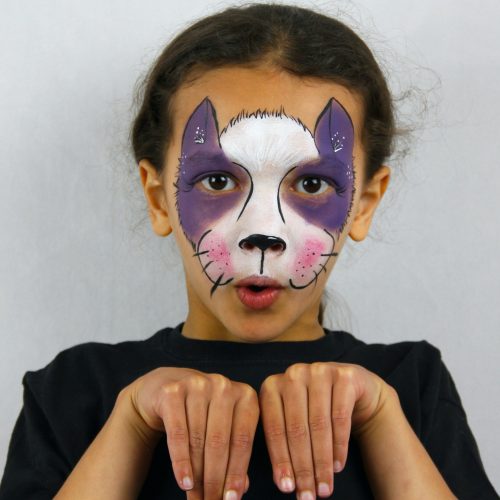 Sponge a small amount of pink to each cheek and add some brushstrokes of white around the ears.