Panda
Did you hear about the party at the zoo? It was panda-monium! Try out this super cute 3-step face paint guide to transform into a panda.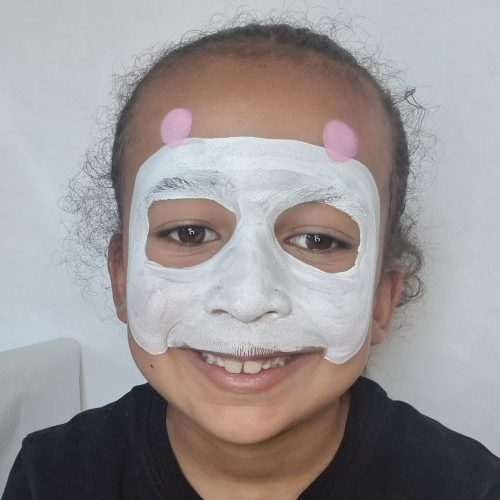 Using white, create the panda face shape, leaving holes for the eyes, and fill in. Add small pink circles for inner ear.
Using black, fill in in the eyes, paint the nose and muzzle, and paint around the small pink circles to create the ears.
Using a medium brush and black 'zigzag' lines, outline the face. Then sponge on little pink circles for cheeks.