Rocky
Don't lose it – reuse it! Transform into this pup in three easy steps with this super simple PAW Patrol face paint guide.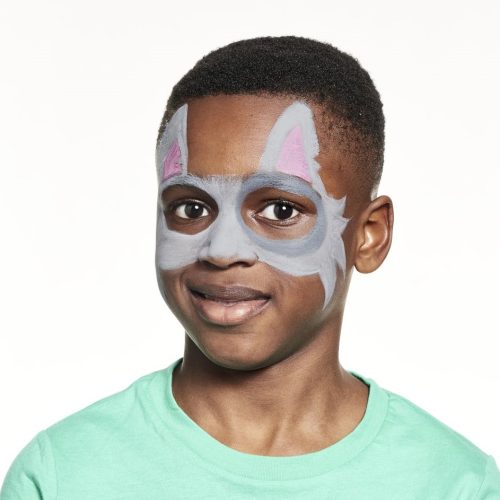 Mix white and black together to create a dark grey. Take a brush to paint the dark grey in a circle around the eye. Use light grey to paint the pup's fur on the cheeks, nose and forehead. Use bright pink to fill in the inside of the pup's ears.
Using a brush, take black and outline the design. Paint the nose and three dots on either side. Take white and a brush to add a highlight to the nose.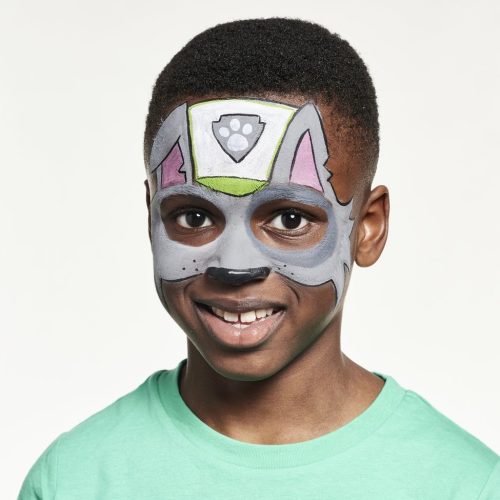 Finally, using white and a sponge, paint the cap design on the forehead. Use lime green to fill in the bottom of the cap and outline the top. Use light grey to paint the badge, and use white to paint the paw print design inside.