SEAHORSE
Gallop through ocean with this super cute Seahorse 3-step face paint guide!
Using a sponge, dab sparkle turquoise on both sides of the face. With a brush, take bright green to paint a seahorse shape on one side of the face and fill in. Add ochre yellow on the belly of the seahorse. Add bright pink to the mane of the seahorse.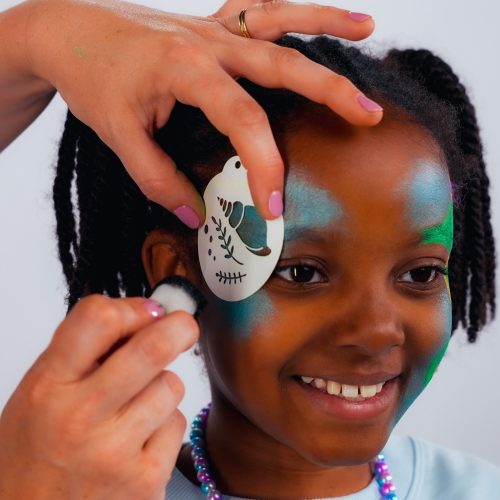 Apply bright green paint through the stencil on to the other side of the face with a sponge.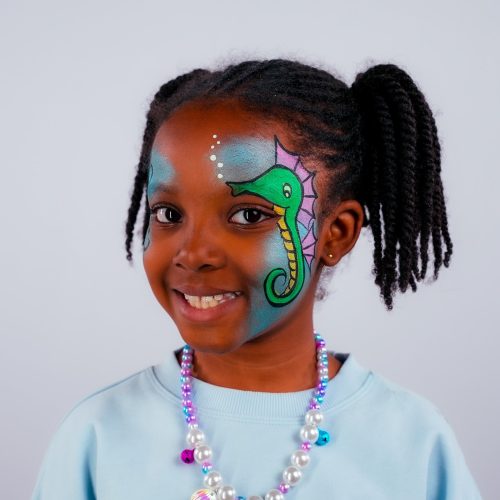 Using a brush and black paint to outline the seahorse, add an eye and decorate the other side of the face with thin swirls. Finally highlight the seahorse with white paint, and add air bubbles (this may be done with the stencil.)