Skull
When does a skeleton laugh? When someone tickles their funny bone! Try out this super cute 3-step face paint guide to transform into a skull.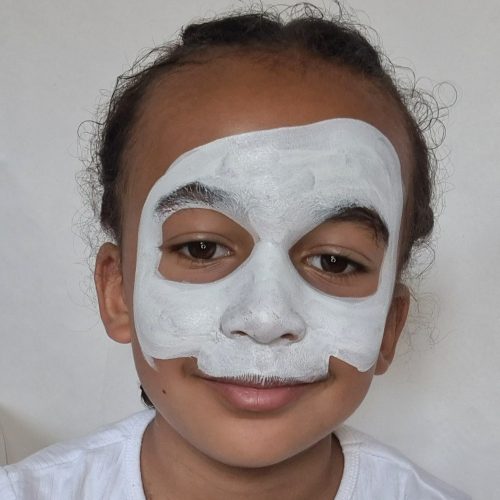 Using white, create half skull shape, leaving spaces for the eyes. And fill in with same paint colour.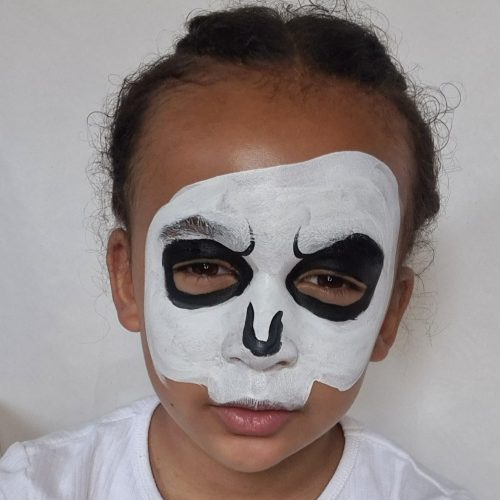 Using black, fill in the eyes, create angry brow and paint on the skull nose.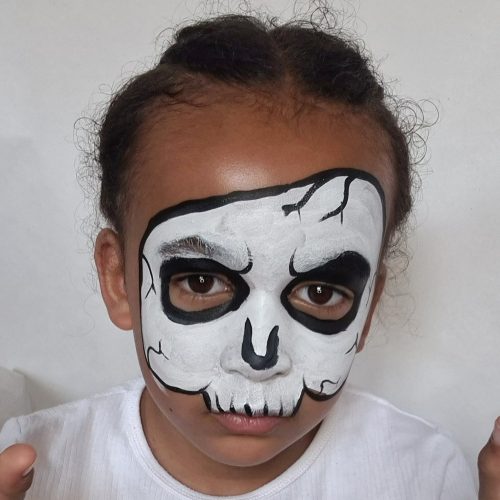 Using black and a smaller brush, outline the skull and paint thin lines for cracks and teeth.