Skye
Don't underestimate the smallest pup in the pack! Transform into Skye in three easy steps with this PAW Patrol face paint guide.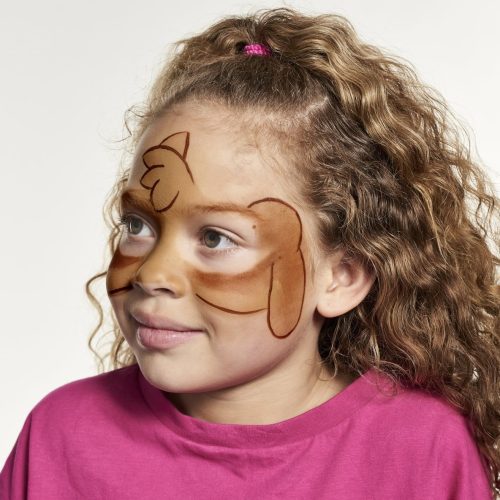 First, mix together yellow, white and light brown to create a beige colour. Using a sponge, paint beige around the cheeks, nose and forehead. Apply light brown with a sponge to the upper cheeks and pup ears. Then, using a fine round brush, take dark brown and paint the outline of the design.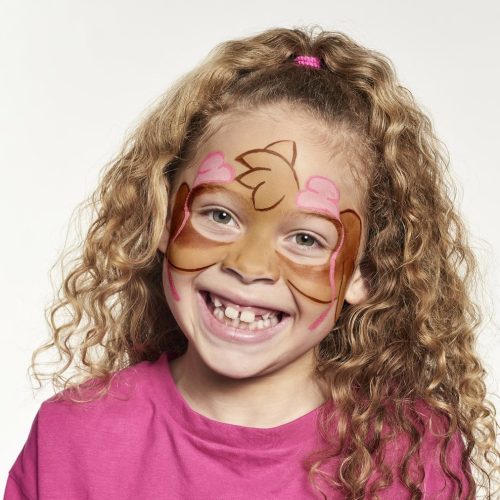 Take pale pink and a flat brush and paint the goggles. Use a fine brush and hot pink to give them an outline.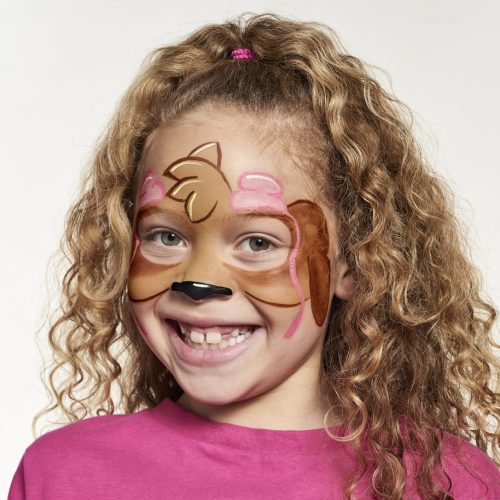 Finally, using black paint and a round brush, paint the nose. Take white paint and a fine brush to add highlights to the nose and goggles.