Spiderweb Stencil
Need a Halloween look for your little one that's super simple? This two colour Spiderweb Stencil face paint guide has got you covered!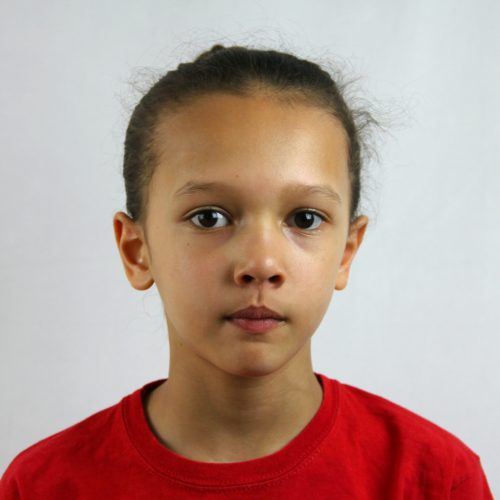 Start with clean, dry skin. Place your stencil to the middle of the cheek.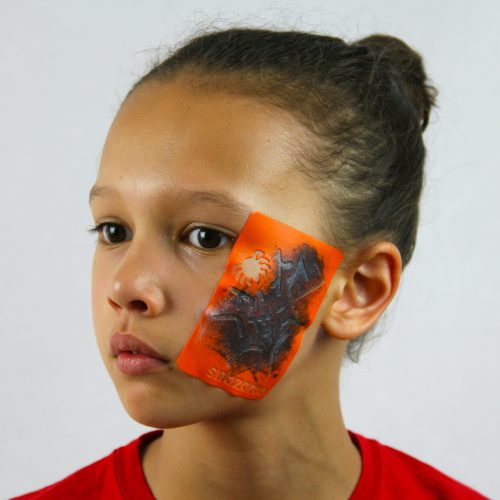 On top of the stencil, sponge black then white paint. Carefully peel off. Repeat step 1 process and place the stencil around the rest of the face, until you have lots of spider webs around the face.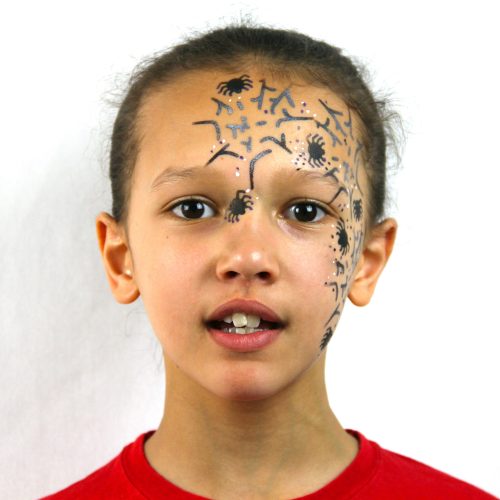 Using white paint add some small dots around the stencil designs.