VAMPIRE BAT
Sharpen your fangs! Transform into a spooktacular Vampire this Halloween with our simple 3 step guide to achieve this vampire bat face paint look. And don't forget to use our fangtastic stencils to elevate your look with bats and spider webs!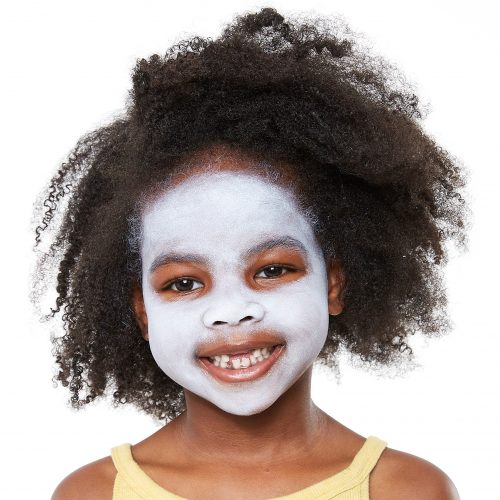 Sponge the white paint all over the face.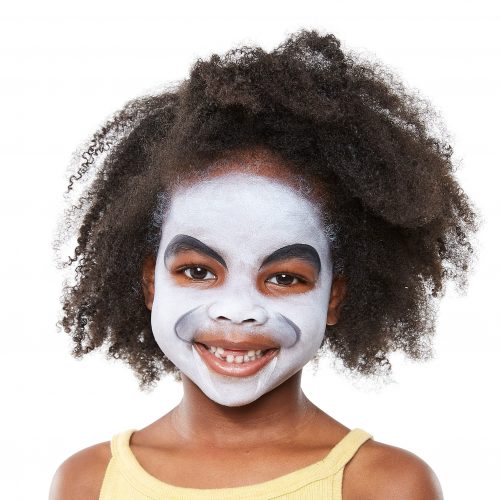 Paint on the fangs in white, then draw on the highlights with black paint and blend with a sponge to create shadow effects.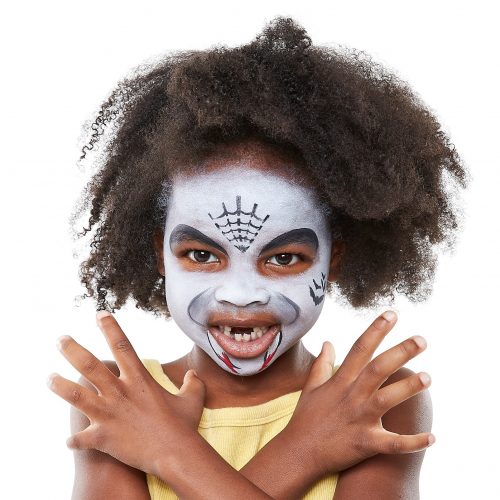 Finally, sponge the spider web stencil onto the forehead and bats stencil onto the cheek. Then outline the fangs in black and add the bright red blood.