Vampire Face Paint
What did the polite vampire say? Fang you very much! Transform into a Vampire with this simple 3-step guide.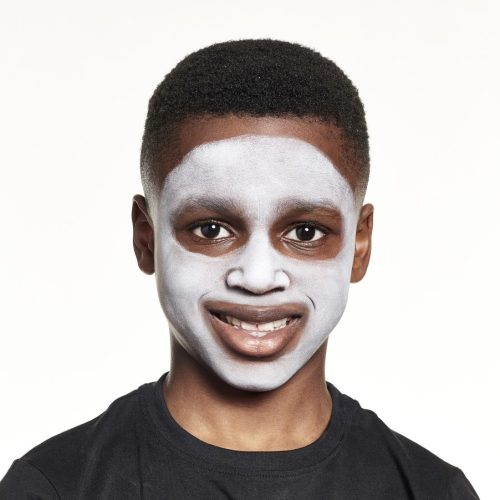 Using a sponge, apply classic white all over the face, avoiding the eyes and mouth.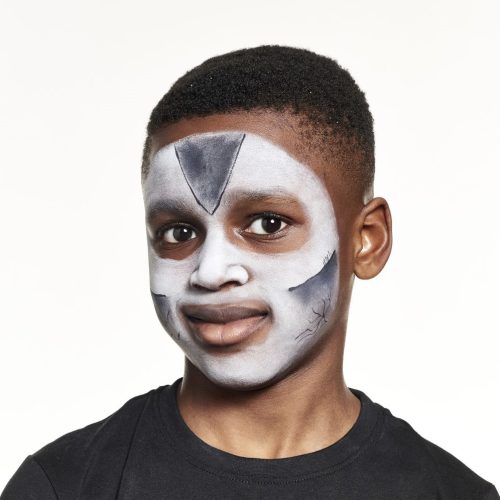 Using a fine brush and black, paint an upside down triangle on the forehead and on the cheeks. Use a sponge and black to fill in the triangles.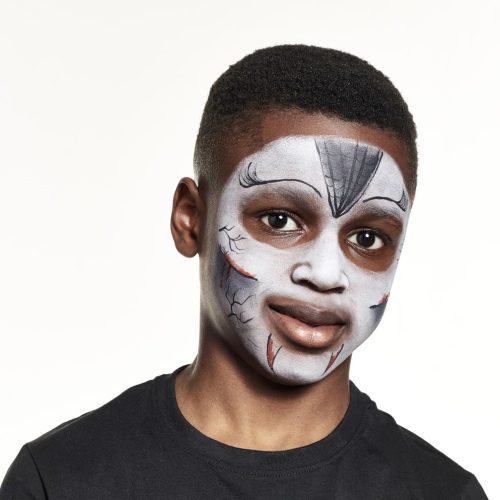 Finally, using black and a thin brush, add cobweb details, eyebrows, fangs, and cuts to the face. Use red and a thin brush to apply blood to the cuts and fangs.