Get your fangs out with our simple easy-to-follow vampire face paint guides!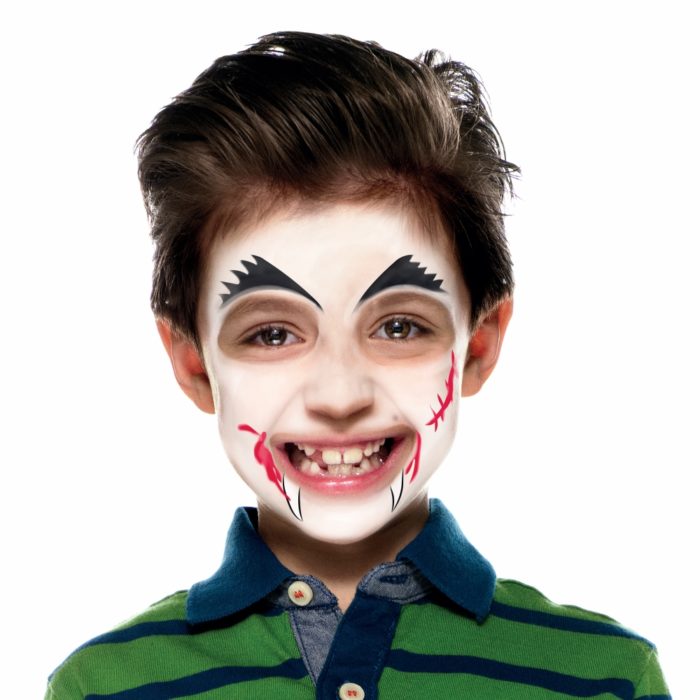 Boy with Vampire face paint design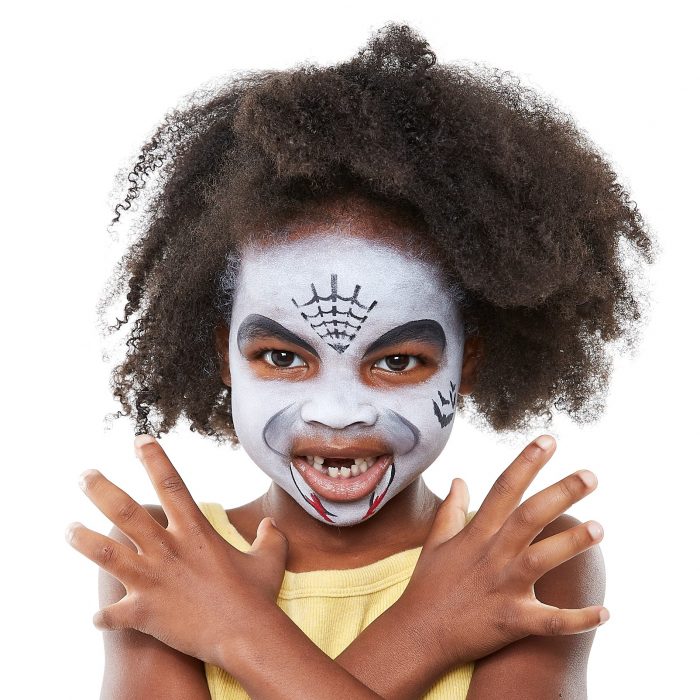 Vampire Bat
Vampire
Zombie - Special FX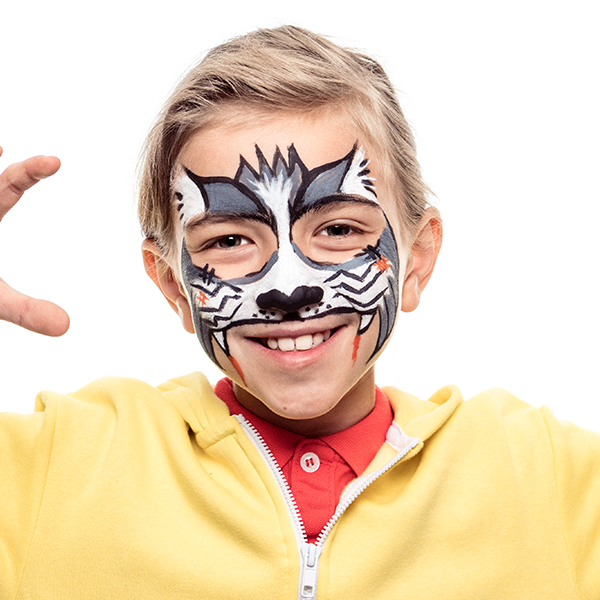 Zombie Cat
Zombie
VAMPIRE
Garlic at the ready? Dare to be Dracula this Halloween with our simple three step guide to kids vampire face paint.
Then with a small brush and
red paint
, add a couple of lines for a scar on one cheek and drips of blood in the corners of the mouth.
With a small brush and black paint, add triangles of black paint above the eyebrows, to create scary thick eyebrows. Add two curved triangles facing in towards each other at the corners of the mouth for vampire fangs.
VAMPIRE BAT
Sharpen your fangs! Transform into a spooktacular Vampire this Halloween with our simple 3 step guide to achieve this vampire bat face paint look. And don't forget to use our fangtastic stencils to elevate your look with bats and spider webs!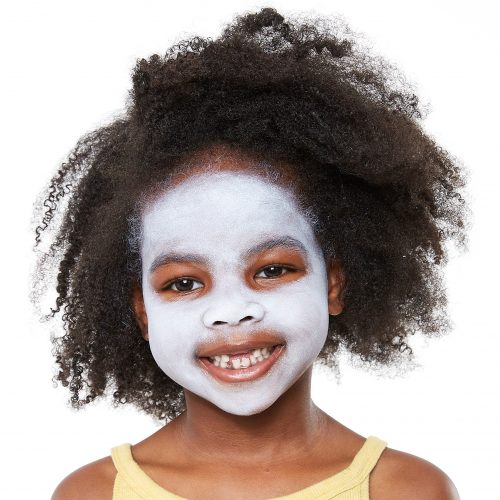 Sponge the white paint all over the face.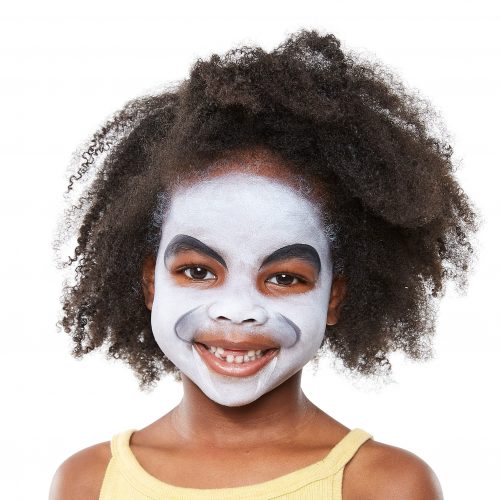 Paint on the fangs in white, then draw on the highlights with black paint and blend with a sponge to create shadow effects.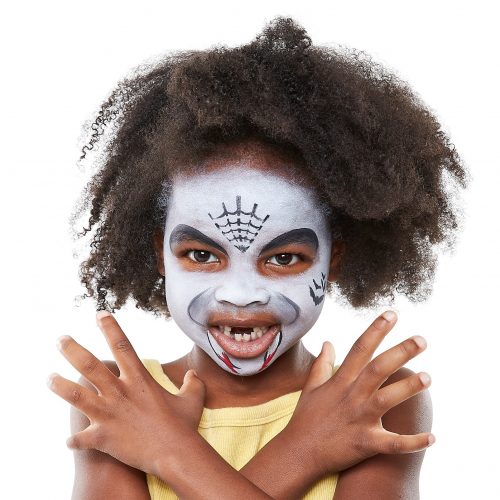 Finally, sponge the spider web stencil onto the forehead and bats stencil onto the cheek. Then outline the fangs in black and add the bright red blood.
Vampire Face Paint
What did the polite vampire say? Fang you very much! Transform into a Vampire with this simple 3-step guide.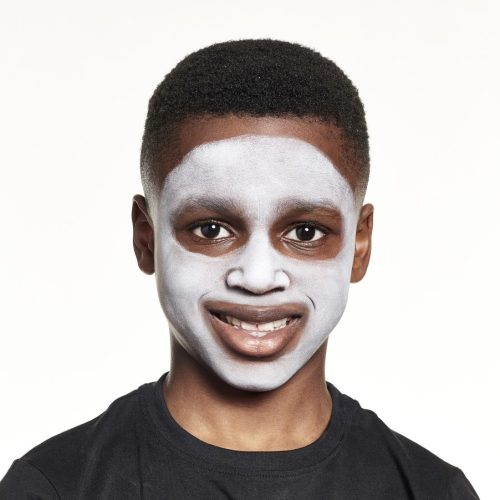 Using a large round brush, apply classic white in a ghost shape in the centre of the face and over the eyebrows.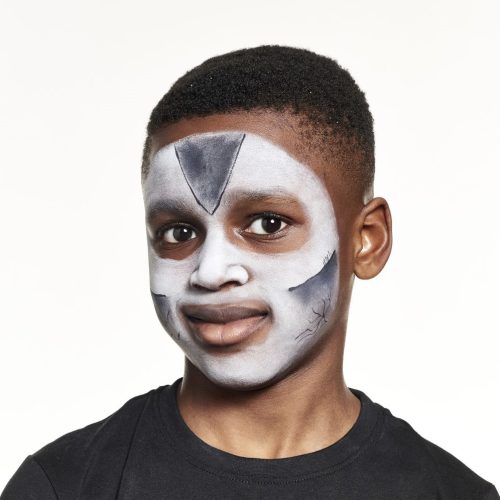 Using classic dark blue, apply a semicircle of paint on the forehead above the ghost.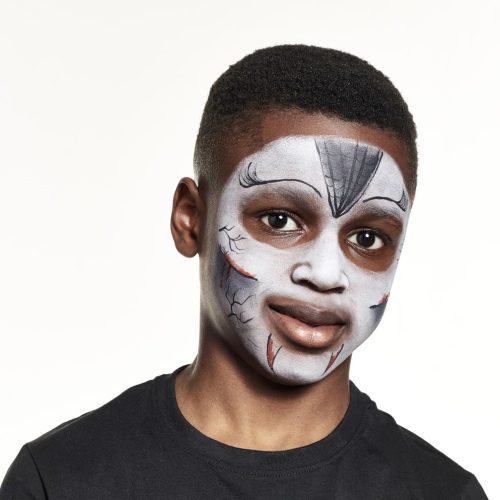 Finally, using classic white and a fine brush, add details on top of the dark blue area. Using classic dark blue and a fine brush, outline the ghost and add eyes and mouth.