WHALE
What do whales like to eat? Fish and ships! Travel to the deepest ocean with this super cute Whale 3-step face paint guide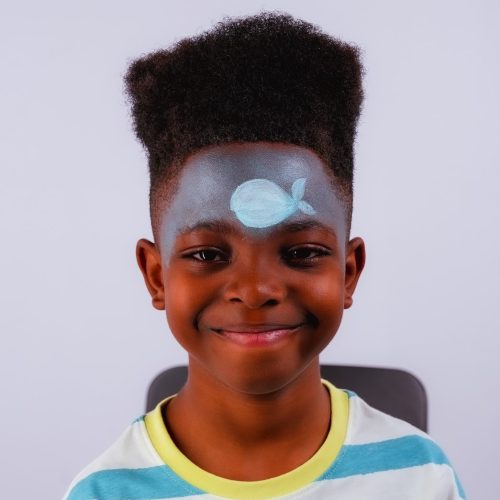 Using sparkle turquoise, sponge on the forehead. With sparkle white, paint a whale shape in the middle of the forehead.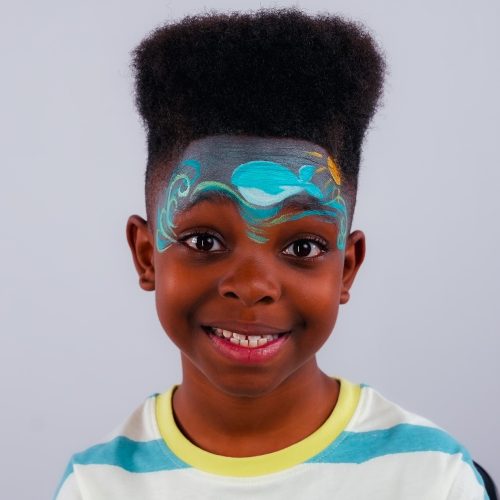 Using sparkle pale green and sea blue, add swirls to create waves. Use sea blue to paint the top of the whale. Paint a sun with ochre yellow on one side of the forehead.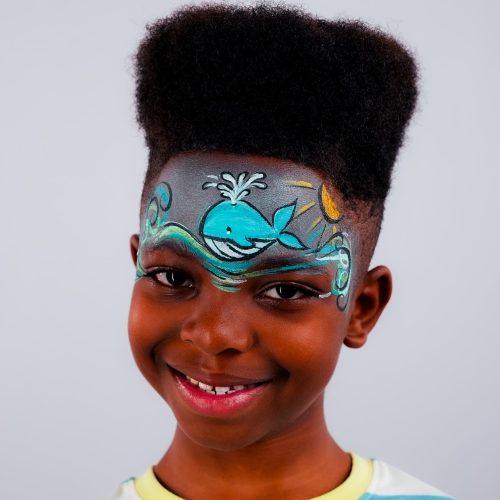 With sparkle white paint and a brush, paint the water coming from the whales spout, and highlight the waves and sun. With black paint and a brush, outline the whale and add an eye, then paint more swirls in the sea.