Howl like it's a full moon! Check out our easy to follow 3-step wolf face paint guides
Wolf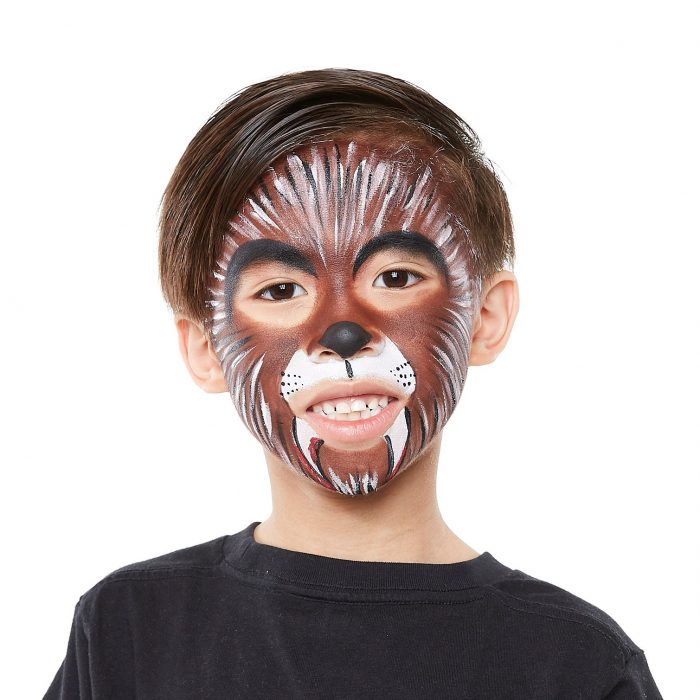 Werewolf
Wolf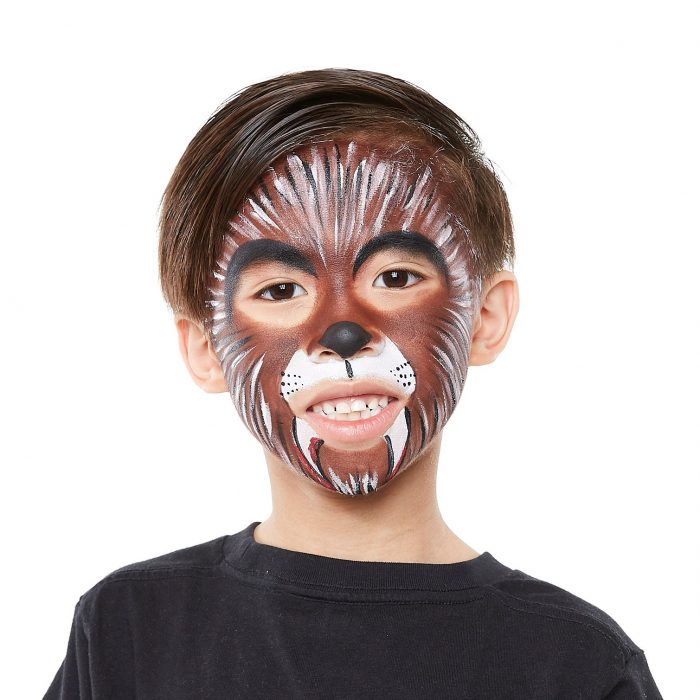 WEREWOLF
Wolf
Be careful that you don't start howling at the moon with this super spooky wolf face paint guide!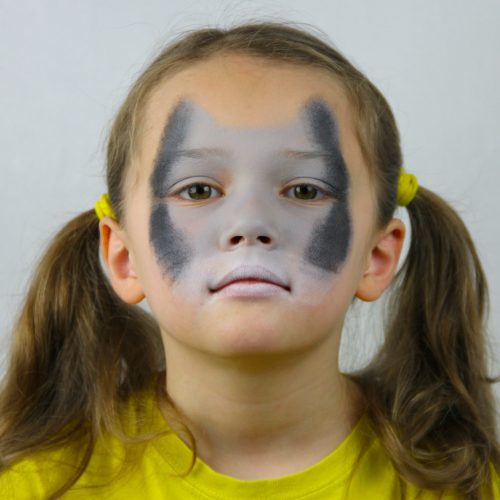 Sponge grey in the middle of the face and then add black to the sides of the face. Add a small amount of white to the mouth using the sponge.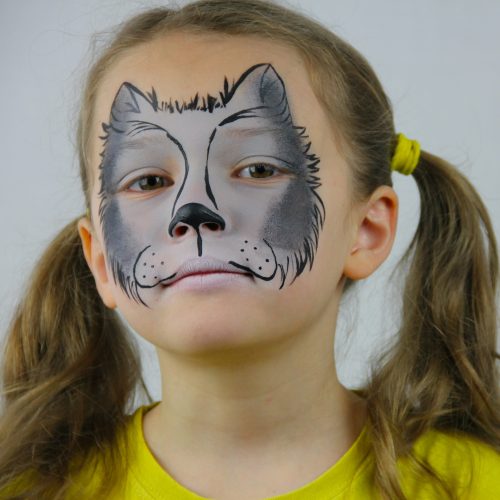 Using black, paint the nose and then add an outline to the face. Lots of fur around the face and make sure to add the wolf's jowls.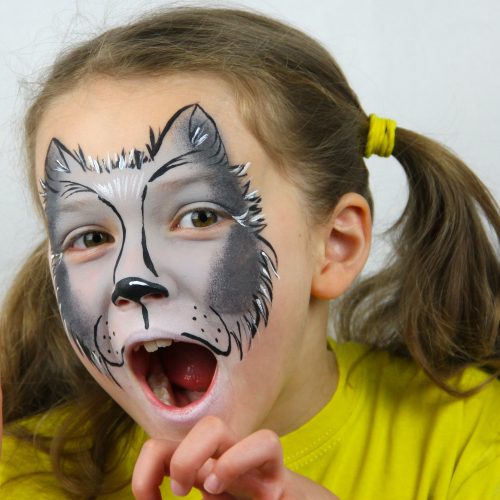 Finally, add brushstrokes of white and to the tip of the nose.
WEREWOLF
No need to wait until the moon turns full… You can transform into this fearsome werewolf in just three easy steps, right now! Get your werewolf face paint look on & practice your howls.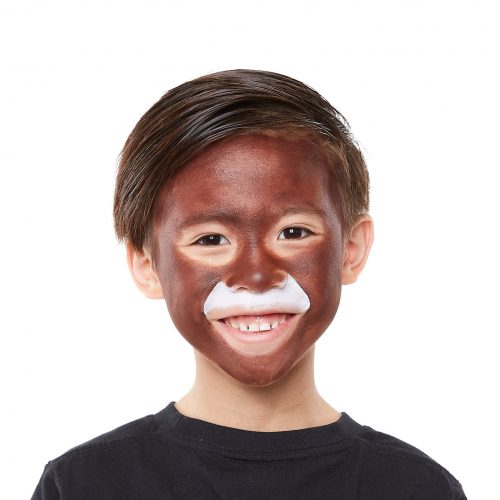 Paint on the white muzzle, between the nose and top lip. Then sponge dark brown paint all over the rest of the face.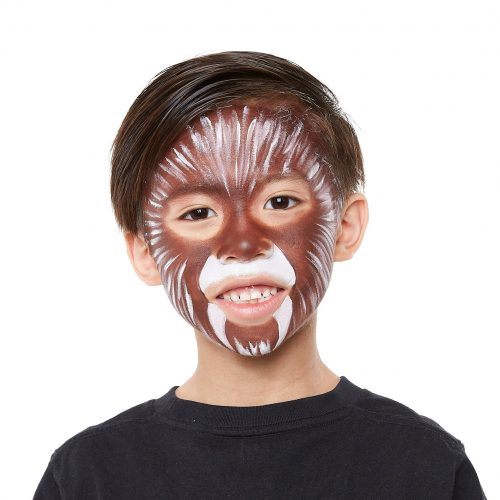 Paint on the white fangs. Then, in white add the fur using a flicking movement around the outside of the face, but not the nose.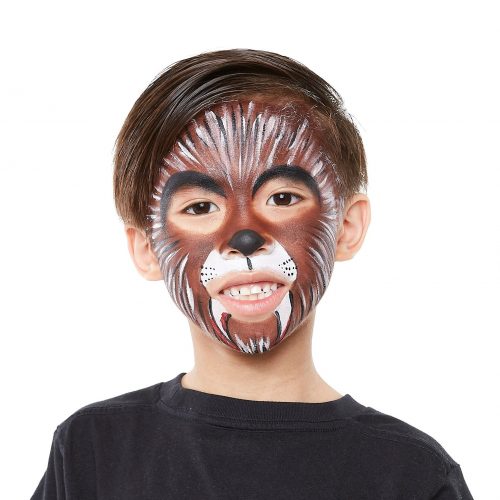 Finally, paint on the nose and outline the fangs in black. Add more flicks to the white fur in black and add bright red blood to the fangs.