ALIEN HERO
Blast off for an adventure that's out of this world! Our simple three step tutorial has Alien Heroes saving the stars in no time.
VIDEO GUIDE
Start your alien by drawing thick, glasses-style circles around the eyes with the red Brush Pen.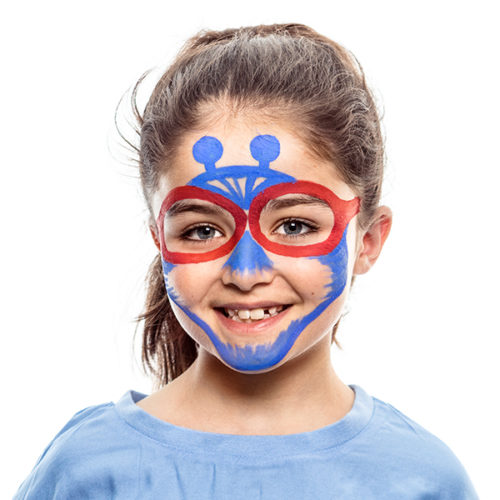 Next twist the base of your blue Brush Pen and use it to paint some forehead antennas, the nose and an alien face shape outline on the cheeks and chin.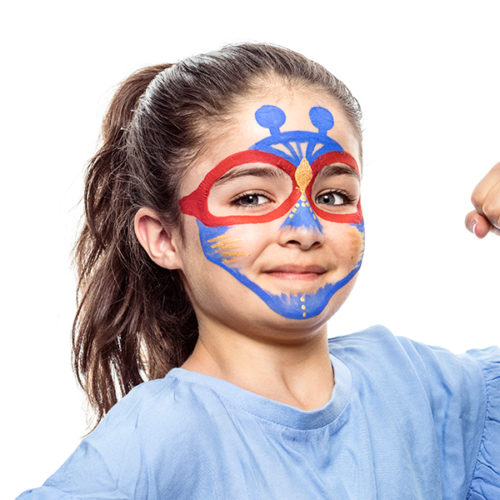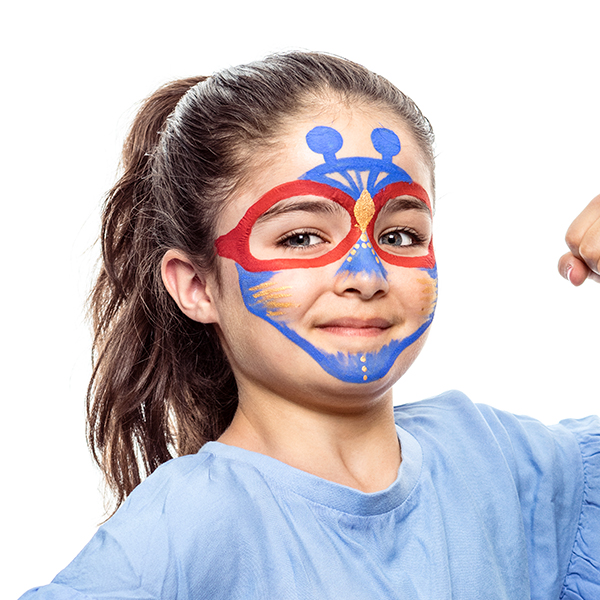 To finish your outer space face, add embellishment to the blue areas with the gold Brush Pen. Draw a line of three gold dots on the chin, horizontal stripes at the side of the cheeks and a diamond and dots to the bridge of the nose to connect the red circles.