CAT MASK
Meow! Get your claws out with this spooky and sultry Cat Mask face paint look by @croquejuju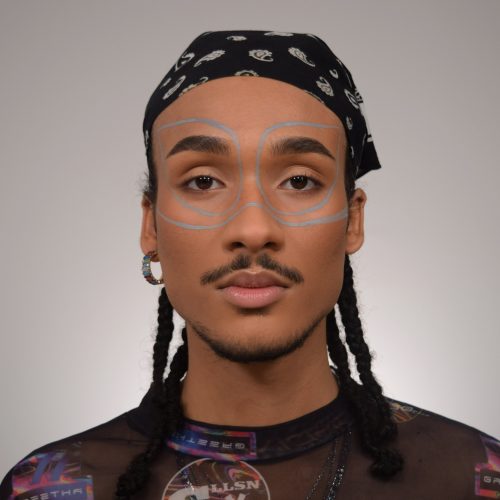 Using a fine brush and grey paint, draw two teardrop shapes around the eyes, with the points facing the hairline. Using the same grey paint, make a curved line from your ear to your nose, and then over to the other ear.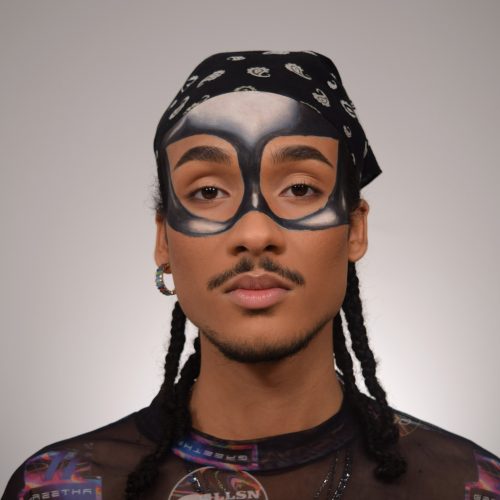 Using black paint and a damp sponge fill in the mask shape, leaving the tops of the cheekbones, bridge of the nose, and centre of the forehead. Fill these areas with white paint, then blend the white and black sections together with grey for a seamless look.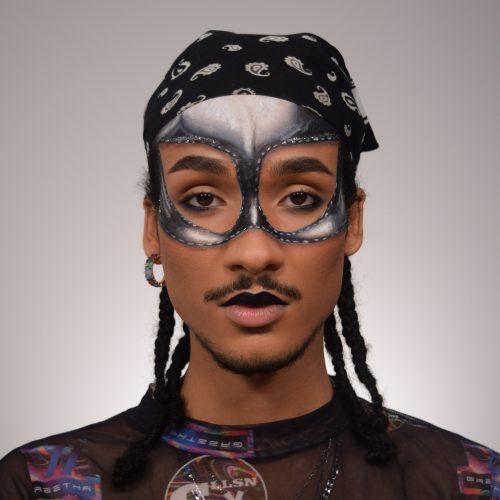 Accentuate the highlights with white glitter paint and a damp sponge. Use a fine brush and white paint to create dots inside the outline of the mask. Finally, using a round brush and brown paint draw the mask's shadows on your face and blend it into your skin.