CAT ZOMBIE
What's scarier than a cat on Halloween? A zombie cat! Inspire goosebumps with this creative cat design that no one saw coming.
VIDEO GUIDE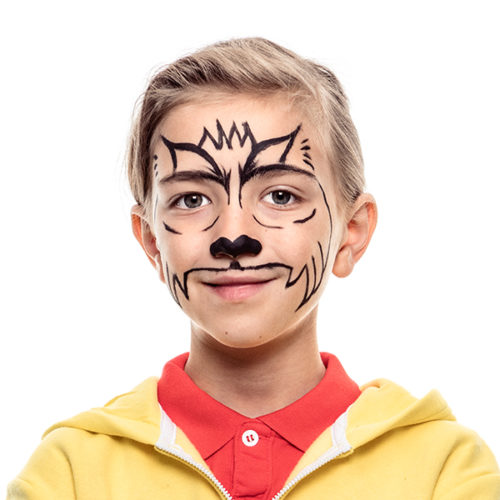 Start the cat by using your black Brush Pen to draw a spiky fur outline on the forehead, plus whiskers, brows, nose and fangs and a few shadows under the eyes.
Next twist up your white Brush Pen and fill in the areas across the cheeks and nose (avoiding the eyes), the fangs and tufts above the brows.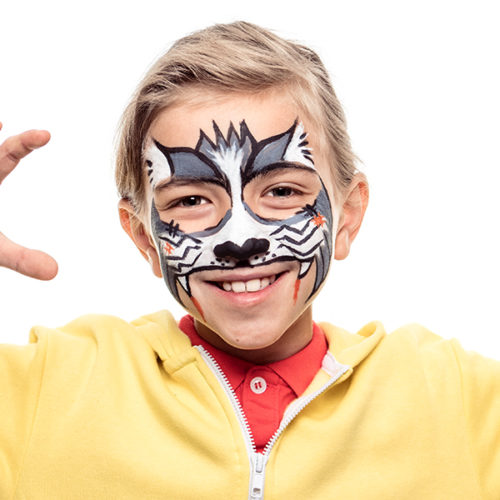 Then you need to blend black and white Brush Pen paints together to make a dark grey colour for the brows and jawline. Blend on the back of your hand, or on a palette/plate - you can try doing it directly onto the face, but this can be a little more tricky. Paint the grey inside the black lines and then add scars and blood dripping from fangs with an orange Brush Pen. Hisssssss.