FLOWERS
Let the flowers bloom with our creative floral three step design that makes frolics with the faeries even more magical.
VIDEO GUIDE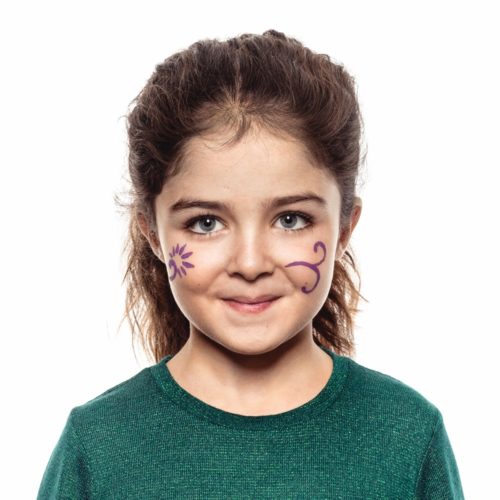 Take your purple Brush Pen and carefully paint flowers and swirls in the middle of the cheeks. The clever nib should help make this a doddle!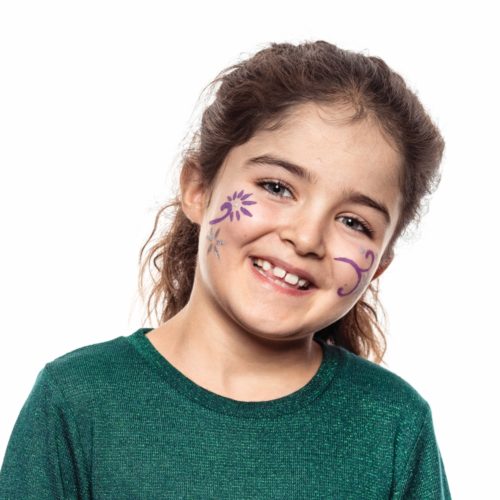 Now for some floral details. When you're finished with the purple paint use your silver Brush Pen and add smaller flowers, stars and dots around the purple details you created in the previous step.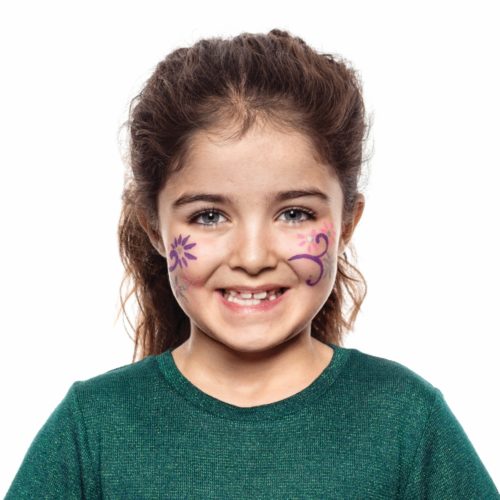 Now you have your outlines, it's time to decorate them, with the pink Brush Pen embellish the shapes with smaller details like dots and petals to create a blooming great floral face. Snazaroo Brush Pens give everyone the flower power!