LION
Encourage the roars of happiness as we take an adventure to the African plains with this super-easy lion face three step tutorial. Who'll be the king of the jungle in your house?
VIDEO GUIDE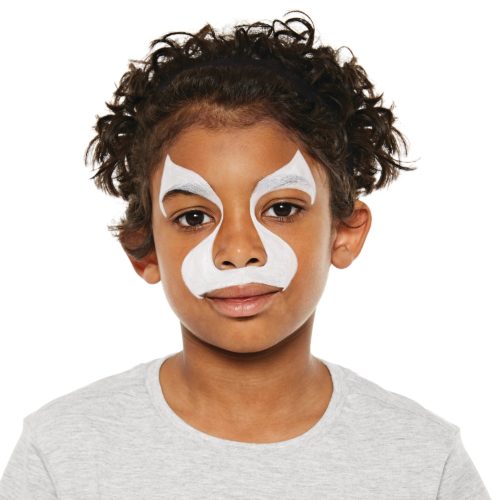 With a brush paint white lion ears, extending the shape down either side of the nose and paint a white muzzle.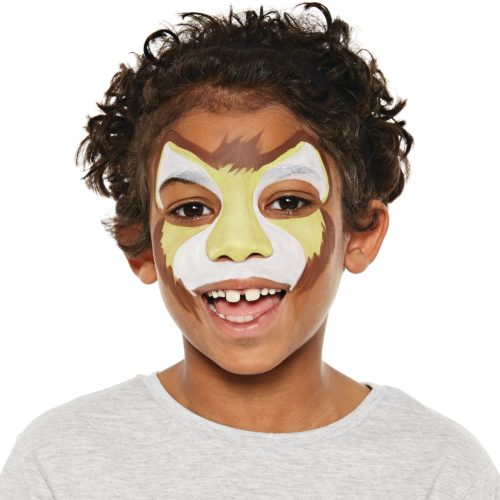 With bright yellow, fill in the nose area and cheeks. Then, with a round brush, paint light brown 'fur' all around the face.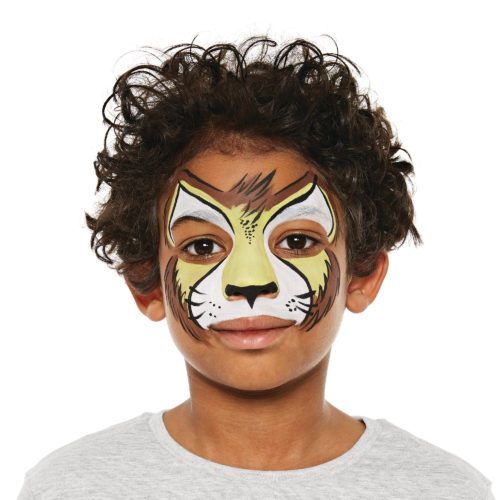 Paint the muzzle and nose in black with a small brush. Finally, flicking around the face, detail the fur and add the whiskers to finish the look.