SPIDER WITCH
Spooky and mesmerising… Bewitch your prey with this Spider Witch face paint tutorial by @brookellismakeup.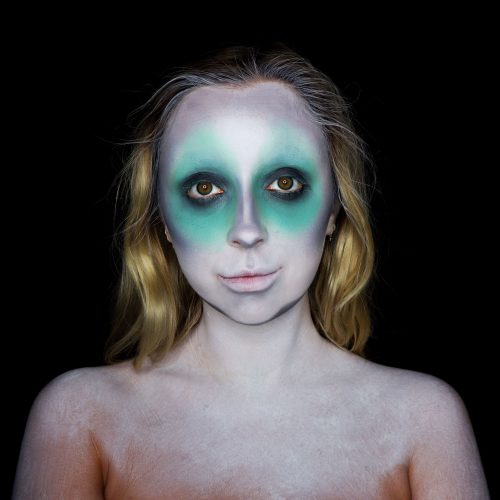 Start this look by applying white as the base. Then use black to contour your face before using teal, bright green & black around the eyes.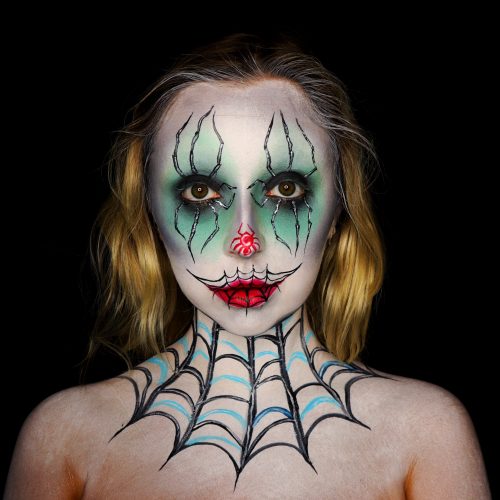 Use black to create the spider web on the neck/lip area and the spider legs around the eyes. To add some more colour, use red to paint a small spider on your nose as well as adding some turquoise and royal blue lines to the spider web. To create some dimension use white on the legs, web and the small spider.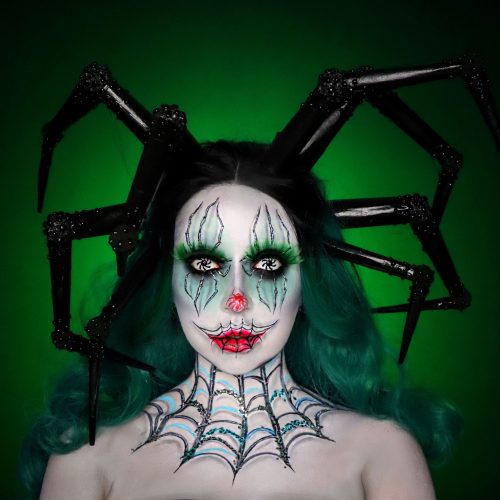 Finally use Glitter Fixer Gel and Chunky Spring Green, Fine Spring Green, Fine Turquoise, Chunky Turquoise & Chunky Silver Glitter on the web to make it sparkle! Optionally, add a little Chunky Red Glitter to the nose.