BEAR
Who's been stealing the honey? Wake up from hibernation with a roar! Our creative bear design's great and it's so simple it only takes the bare necessities.
VIDEO GUIDE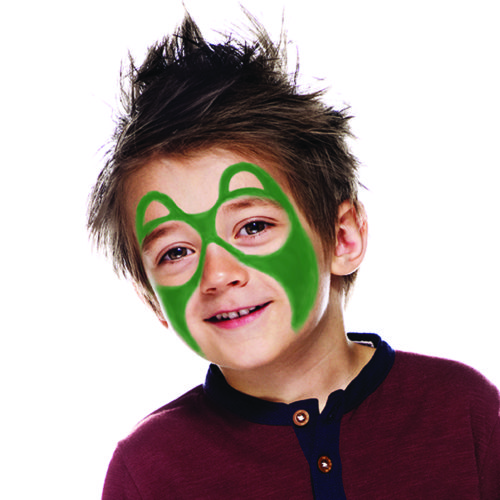 Using some grass green paint, create a mask like in the picture. Take care to bring it right down the cheeks and paint an outline of semi-circles above the eyes – these are for the ears.
Fill the ears and space around the mouth with white paint – leave the nose bare.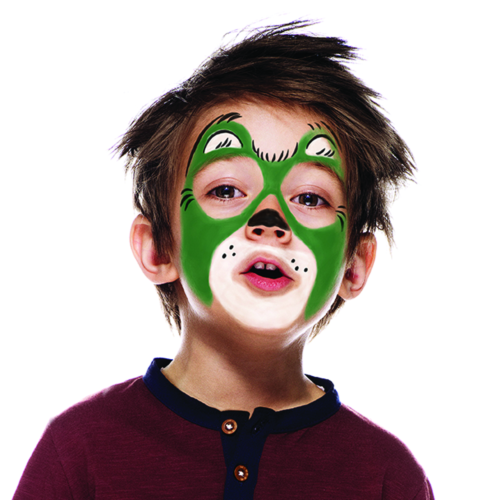 Take a thin brush and outline the top of the white semi-circles in black paint. Then add fur on the inside of the ears, on top of the head and at the side of the eyes. Now paint tufts at the very top of the ears. Finally, paint the end of the nose and add dots beside the mouth.