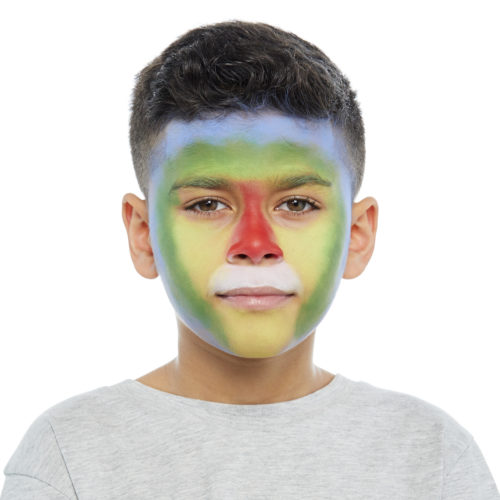 Sponge sky blue around the edge of face. Add grass green inside the blue and bright yellow inside the green. Paint bright red down the nose and finish with white above the top lip.
Add black tiger stripes, twirling a round brush will help this technique.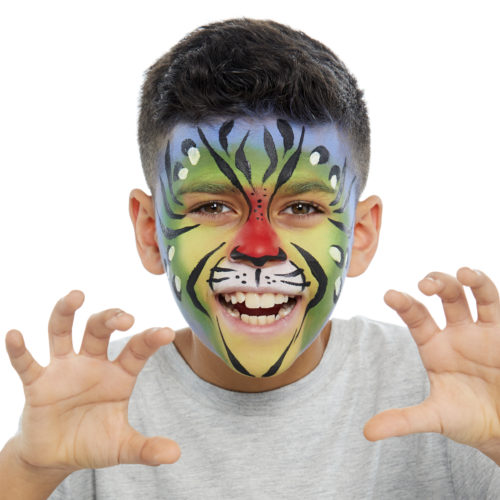 Finally, add 'leopard' spot shapes to the sides of the face. Paint in the muzzle, spots and the black nose. Finish with white blobs to the centre of the large black spots.