BUZZY BEE
Get buzzy with this super simple 3-step Bee face paint guide!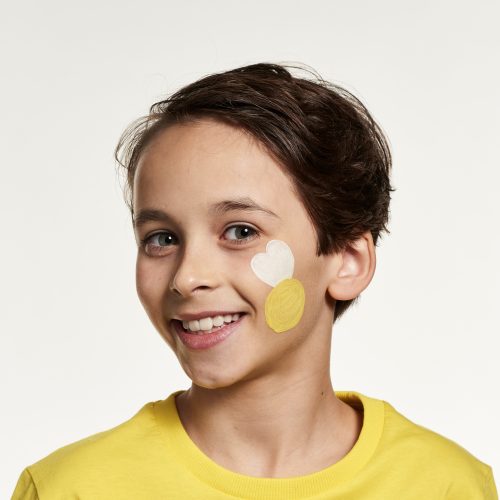 Using a brush, take bright yellow and paint a circle on the cheek. Then take white and paint two wings above the yellow circle.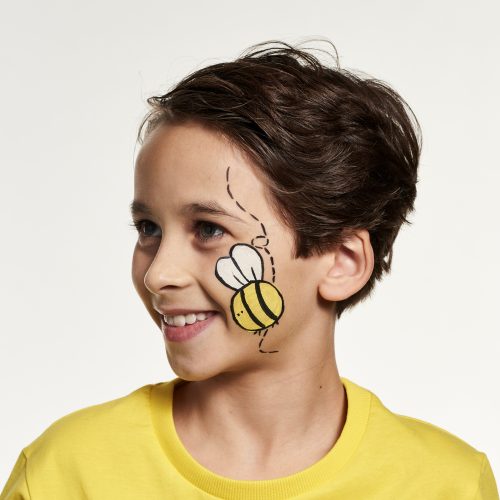 Using a brush, take black and outline the bees body and wings, add legs, and add a dotted line spiraling out from the top and bottom of the bee.
Finally, using white and silver sparkle paint and a fine brush, add sparkles and dots around the design.